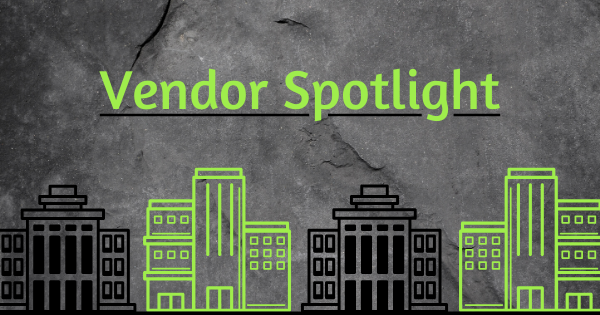 Gift the pun-expected with pun-filled gifts from Twisted Wares!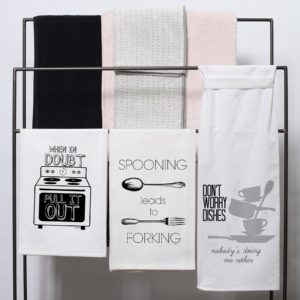 Upon facing adversity during the 2008 housing market crash, Missy Livingston found herself pulling her hair out and losing control as a stay-at-home mom. As her son sat and pulled the kitchen towel down again for the millionth time, she decided that if there was one thing she wanted to control, it was the towel. Thus Twisted Wares was born!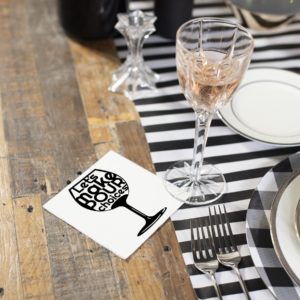 To solve her problem, along with many other frustrated moms in the world, she created the Hang Tight Towel — an easy-to-use towel that hangs as it normally would without any buttons, velcro, or snaps. Quickly growing in popularity, Missy then decided not only to expand the products she was creating, but also to add in her twist of pun-filled humor to each one of her products. 
Let loose and enjoy a laugh with pun-filled products to decorate your home from Twisted Wares. Make your friends and family do a double-take with these humorous products. If you love adult humor then this is the brand for you! Twisted Wares helps add a bit of spunk to your home decor, whether it's through their flour sack hang tight towels, napkins, oven mitts, or pillows! 
With something for everyone, you don't want to miss out on these fun laughs. Explore different collections of products ranging from naughty to nice! Don't forget to add some humor to your girl's wine night!  Their "You're a Wino" collection gives you a range of fun Hang Tight Towels and cocktail napkins that will have you laughing your ass off.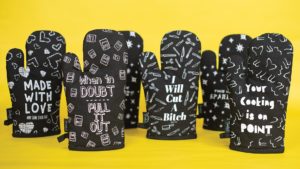 Not only is this brand great for your home, but it also makes for amazing gifts! Making for the best bridal, housewarming, and holiday gifts, Twisted Wares has everything you need to share a laugh with your best gal pals! Check out their Pun-Intended Gifts to find the perfect gift that makes you LOL. 
No matter if you're looking to throw a party or enjoy a good laugh with a small group of friends this brand was made to make you smile. Take a seat, grab a drink, and have a laugh with Twisted Wares today!
---