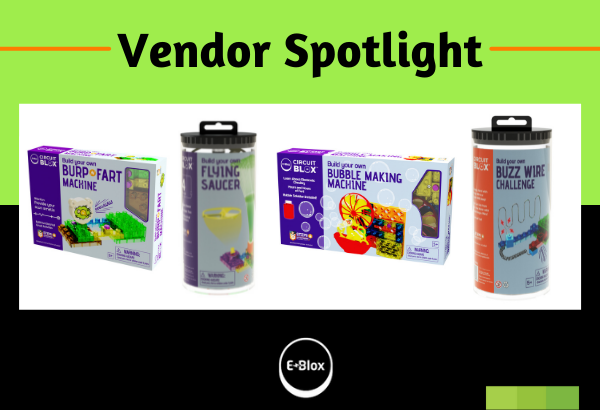 Encourage fun learning for kids everywhere with the help of E-Blox!
Since 2016, E-Blox has been leading the industry in educational toys that introduce kids to STREAM education through the joys of play and discovery. Offering dozens of toys that are both fun and mentally stimulating, E-Blox helps kids use their imagination to build whatever they put their minds to. With products that allow children to learn by building, they are equipped with the skills and confidence that will enable them to succeed in today's world and beyond!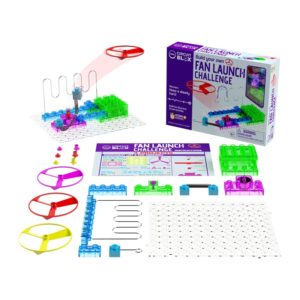 Explore a variety of STEM Authenticated products that are great for play and learning. Equipping kids with educational building blocks, E-Blox promotes creativity, sparks imagination, and crafts love for science in kids from a young age. Designed for kids ages 5-14, the electronic building blocks are designed to help kids keep their minds moving and continually solving problems. Helpful in establishing principles of science, technology, reading, writing, engineering, art, and math, each product from E-Blox provides value that goes beyond everyday toys.
E-Blox gives children various ways to learn through their diverse product lines! From Circuit Blox to Power Blox, educational building block sets, and more, you can meet any child's playtime needs. Encourage kids to learn about electricity, currents, and voltage with the help of Circuit Building kits! Ranging from Flying Saucers to Build Your Own Bubble Machines, Build Your Own Burp'n Fart Machine, and more, kids can spark their interest while learning valuable skills that can carry on into real-world knowledge.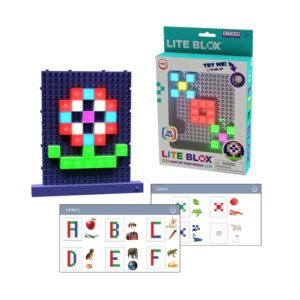 Unlike your ordinary building blocks, E-Blox's Power Blox can be used to bring any child's imagination to life! Using various components of tin-plated blocks, kids can seamlessly use electronic circuitry while building toys of their own. Add motors, speakers, Bluetooth connectivity, and more, these building blocks allow the imagination to run freely. E-Blox Power Blox can be turned into cool designs such as helicopters, robots, or other fun designs to bring fantasies to life. You can even enhance LEGO sets with bright lights with Power Blox! Help kids learn more while having fun with the help of E-Blox, Power Blox!
Ready to help children learn, E-Blox is a fun and safe way for kids to learn science in the comfort of their own homes. Using safe circuitry, these are worry-free toys perfect for children ages 5-14. E-Blox is ready to help kids everywhere fall in love with learning with toys they are sure to love.
---