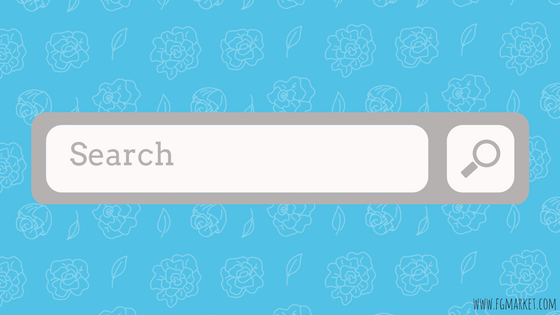 Millennials can seem like a tricky age group to target. Lots of companies have found a way to target this niche group with their marketing strategies, but others have tried and failed, which ends up making them seem inauthentic in the process.
If you're trying to target millennials, inauthenticity is the absolute worst first impression that you could make on them.
You could make arguments on either side whether you think social media is an authentic or inauthentic place for people to gather, but there's no denying that it's where most millennials go to find their information. And now, it's also the place where most of them go to check out your products before committing to making a purchase from you.
Social media is the new way that people are researching your products. Here are three popular social media platforms, and the ways that millennials are using them to search for your products.
Facebook
Most businesses have a Facebook Page. If they don't, well, a lot of millennials won't even consider buying from them. That might seem like a harsh reality, but it's the truth.
A Facebook Page is more than just a place to give updates on your business. It's also a hub for reviews, photos, videos, customer complaints and more; all things that millennials consider when deciding whether to buy your products.
These buyers will come to your Facebook page to see what other customers are saying about you, how your products and customer service have been reviewed, and whether they can find videos and pictures of your products being used. In some cases, if you have the options enabled, people can also buy directly from your Facebook Page through a custom Facebook Store.
Instagram
Facebook might be the most popular social media service among millennials (41% of millennials say they use it every day), but Instagram is quickly becoming a powerhouse in the social media world. This is partly due to its simplicity, and fun new features, such as Stories, that have been added in the past few years.
Instagram is like a stripped down, bare bones version of a Facebook Page. It's where millennials will look to find helpful short videos and, of course, pictures of your products in action. Millennials can also smell a company that's trying too hard on their Instagram post from miles away. Remember to keep your posts authentic and grounded, so your customers know they can trust you when buying from your business. Like Facebook, Instagram also has a Buy Now shopping option so customers can buy directly from your account. Lead them into buying from you through a great post showing off your amazing products.
YouTube
YouTube is often seen as a video sharing service, but it's so much more than that. Did you know that YouTube is also considered one of the most popular search engines, in the same vein as Google and Yahoo?
That means that, like most search engines, people are using YouTube as a way to search for answers to their questions. YouTube is full of tutorial videos ranging from the popular makeup tutorials to more obscure interests like how to make your own McDonald's Big Mac sauce.
Companies use their personal YouTube accounts to show off how some of their products work, troubleshoot problems through help videos, and promote something new that they're selling. Millennials are more likely to watch a video tutorial than reading a lengthy written tutorial. Videos save time, they're more interactive, and they're more fun. Consider creating some interactive and informative videos to attract millennial consumers to your page.
Millennials are the age group of instant access and quick info. Cater to their needs, just as you would any other generation of consumer, by properly utilizing all the helpful features of your social media accounts.