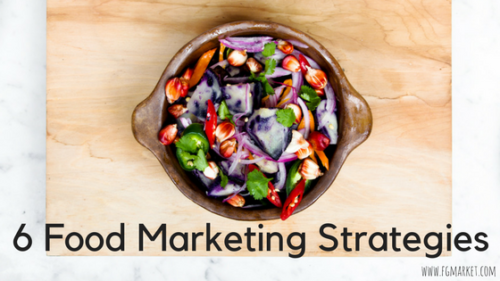 Updated on 10/6/17
As a shop owner, you wear many hats; but sometimes it is hard to be the shop owner, public relations contact, promotion coordinator, and advertising specialist. Yet, every shop owner wants to be successful, and to do this you must effectively promote your products. By utilizing one or more of these marketing strategies, you can taste greater sales success within your gourmet food lines.
Bring in a Chef
If you have a local foodie that writes for your newspaper, ask them to do an in-store demonstration on one of your select gourmet food items. You can negotiate advertising with the newspaper or blog for a percentage off coupon that is exclusive to their paper only. The newspaper also has the opportunity to do cross-promotion for their columnist as well.
Hold a Contest
Hold a recipe contest with the main ingredient being one of your gourmet food items. You can use coffee, Barbeque spice/rubs/sauces or jellies. The winning recipe can be judged in store by your customers. Offer up gift certificates as a prize for the winning submission and runners-up.
Use TV shows to promote your gourmet foods
Send out a postcard mentioning that you've got a great snack food that fits in with the healthy lifestyle of The Biggest Loser show, a recipe for Buzzfeed's Tasty Videos, or something similar. You can also send out postcards for new gourmet products related to cooking shows.
Gadgets and Gourmet Foods

Pair up your gourmet cheese items with a jalapeno cooker for the grill.  Nothing makes your mouth water like a freshly-grilled jalapeno cheese popper!  Look for unique gourmet food gadgets to sell along with your gourmet foods.  Most gourmet foodies can't resist a gourmet gadget.
Pre-packaged Gourmet Food Baskets For The Holidays
A few key holidays are Mother's Day, Father's Day, Grandparents Day, Boss's Day, Administrative Professionals'/Secretaries Day. For all of these holidays, a gourmet food basket makes a really great gift!  Don't forget about gourmet food baskets created on the spot for birthdays or housewarming gifts.  Make sure you have enough supplies on hand to whip up a delectable gourmet gift basket.
Don't forget other specialty niche gourmet food market items
Gluten-free lifestyles are very popular these days. Elisabeth Hasselbeck from The View, Gwyneth Paltrow, and other celebrities strongly tout gluten-free lifestyles. Because celebrities are bringing forth gluten allergy issues, gluten-free products are becoming highly sought items. Gluten-free products come in a variety of common food items, such as pasta, pizza dough, and bread mix. Always be on the lookout for the hot new trends in gourmet food items, and promote them heavily!
An Introduction Is All It Takes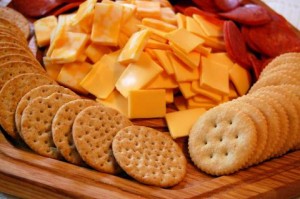 Consumers are always willing to try a new tasty treat. Gourmet foods are one of the few products that most consumers are willing to try and take home on the spot. An introduction is all they need to be receptive to a new product. By using any one of these marketing strategies alone or in a combination, you can introduce your willing customers to your gourmet food items.
With the right introduction and product displays, customers won't be able to resist the gourmet foods in your store.