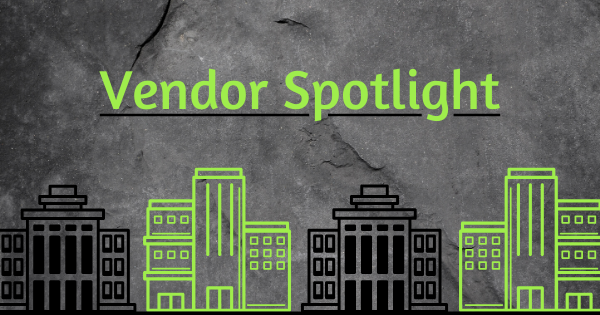 Treat your furry friends to a cookie that they won't be able to resist!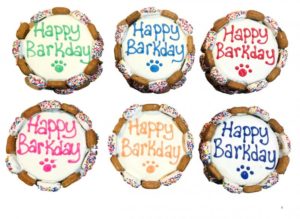 It's not just any bakery! It's a dog bakery! Taj Ma-Hound Bakery for Dogs was founded in 2004 when owner Krista Aversano realized that there were no real healthy options for dog treats. Rather than sitting back and doing nothing, she began to bake treats for her pup at home! With lots of research and trial with her ever so hungry "Chief Tasting Officer," she finally found a recipe that won the hearts of pups near and far. These treats, however, are not what you would expect. Each treat is decorated with care to look like an actual cookie or cake that a person might enjoy. With love and hard work going into each baked good, Taj Ma-Hound has begun to sell a wide variety of yummy treats for all pups to enjoy.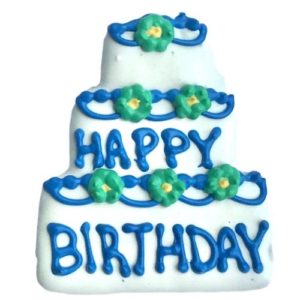 Are you looking for something perfect to throw your dog the most paw-fect birthday party? Taj Ma-Hound features a customizable birthday cake for your dog to enjoy with his or her friends! Gather around the table as they happily gobble down their very own cake personalized just for them. These cakes are sure to give your pup a birthday they'll never forget. These treats also make for great friend gifts too! Share the love and treat your friend's dogs to a little attention as well! Along with the amazing cakes made by Taj Ma-Hound, their cookies are something you don't want to miss out on!
Made with all-natural ingredients, Taj Ma-Hound's award-winning cookies have stolen the hearts of dogs and owners across the nation. The most popular of flavors being the pea-mutt butter recipe. Including ingredients such as peanut butter, wheat whole flour, honey, with yogurt and carob icing. These tasty treats come in a variety of shapes, sizes, and designs. Check out their "yappy hour" treat line featuring the "quarantini" treat, allowing your pups to take off the stress during these trying times. There's even a shelter in place survival kit! Including the grrrona, pawrell, toilet pupper, and quarantini treat. All made from their award-winning peanut butter recipe. With tons of options to spoil your dogs, you can't possibly go wrong. Throw your dog a bone with Taj Ma-Hound Bakery for Dogs!
---
Find out more about Taj Ma-Hound Bakery for Dogs at
www.
tajmahound.com/!