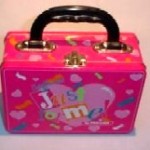 Customize Your Lunchbox at Tin King USA
Let's face it. Custom packaging raises the bar on brand awareness. It takes your products from average to extraordinary. This special dose of recognition now comes in tiny tin containers thanks to Tin King USA.
What's even better about Tin King USA is that they stand by their commitment of "If you think it, we can tin it." Liquor packaging, consumer packaging products, educational packaging and so much more custom packaging can be made for your products at Tin King USA. Want to increase brand awareness by affixing your logo on a best-selling product? Only a few clicks stand between you and better brand recognition for your store.
Collectible tins are cherished items for many people. Why not add your customized tin containers to their collection? Tin King USA makes it easy to create tin containers of unique shapes, affix your logo, and get these great products to your store so that your customers can enjoy funky tin containers as soon as possible.
It's hard to imagine so many uses for tin containers until you shop with Tin King USA. Jewelry looks incredible inside of elegant tin containers. Playing card tins help prevent young children from losing any members from the deck. Sending children off to school with customized tin lunch boxes is a great way to make every little child want one. With the suggestive buying power of children, this can only do wonders for your store.
Whatever your product, dream of it gift wrapped and packaged inside unique tin containers. Now remember that if you can dream it, Tin King USA can tin it! Special orders are their specialty so the only thing standing between you and a product packaging dream is a click of your mouse.