Cakes have become a staple for weddings or birthday parties, but this year take it to the next level with jumbo-size treats made fresh by Big Cookie.
Aaron Brilliant, owner of Big Cookie, describes himself as "The Cookieman." Before becoming a baker, Brilliant earned a living as an engineer who had a creative side he didn't get to explore often. After realizing how much he enjoyed making things, Brilliant took his hobby of baking for friends and crafted it into his new career. Thus, Big Cookie was born.
Brilliant stresses his cookie creations aren't made in mass quantity; instead, each chewy, tasty piece is baked in a cozy workshop in Morgantown, Pennsylvania, ensuring each bite you take is flavorful and fresh.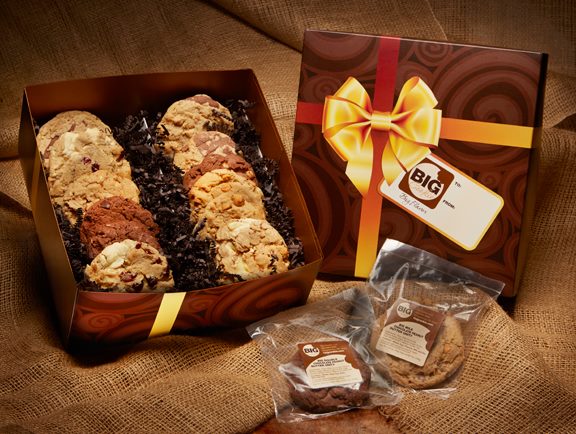 "This allows me to focus on quality and taste so that you will love them every time," Brilliant says.
So, how big are these delicious cookies? Three and a half inches wide, and a dozen come in every order, totaling over two pounds of cookies! Birthday or wedding guests will enjoy a giant baked good made of natural and premium ingredients that is sure to fill them up.
Delight your taste buds with a wide range of cookie flavors including butter rum pecan, butterscotch walnut and lemon cherry. Looking for more of a traditional taste for that special event or birthday party? Big Cookie has exactly what you need: double dark chocolate, chocolate chip and of course, peanut butter. Order a dozen of one flavor or if you can't make up your mind, pick an assortment! No matter if your guests prefer nut or fruit flavors, Big Cookie offers something for all.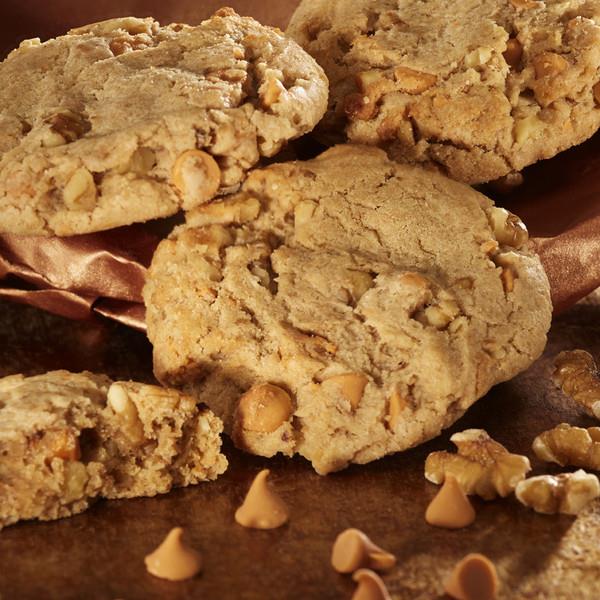 If you still crave more delicious treats after the last bite of your dozen Big Cookies, Brilliant has set up a points reward system to encourage customers to come back for more. Enjoy so many dollars off for each level you reach, making each event big or small that much tastier!
For your next office party or Valentine's Day present, grab a bundle of cookies from "The Cookieman" at Big Cookie. Guests will be left asking for seconds!