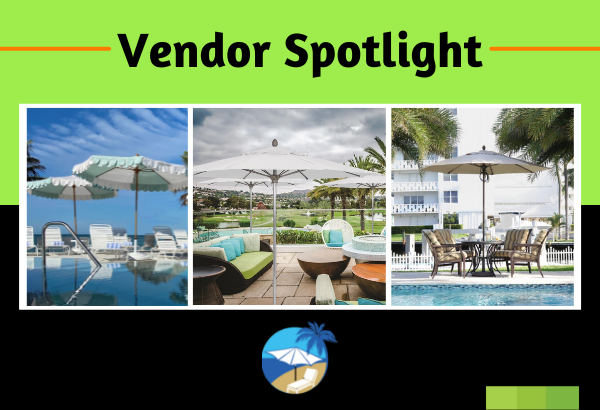 Create an outdoor oasis with the help of FiberBuilt Umbrellas!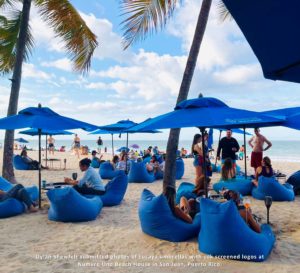 By creating durable fiberglass and rust-resistant outdoor umbrellas, FiberBuilt has become a leader in the industry over the last 20 years of business. FiberBuilt's resilient umbrellas are great for high-traffic commercial environments and for homeowners who need quality umbrellas at a reasonable price. Committed to its customer's satisfaction, they offer superior service and unmatched quality that is made to last.
FiberBuilt's outdoor umbrellas withstand the elements without losing shape or weakening over time. Lasting 4-5 times longer than steel or wood ribs, their fiberglass ribs have the ability to flex without breaking, making them the ultimate outdoor umbrella amongst others. FiberBuilt continuously strives to improve its product so it can offer its customers durable models they can rely on.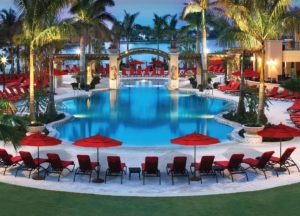 Not only are FiberBuilt Umbrellas a long-lasting option for your outdoor space, but they also complement any area with their sleek features. FiberBuilt's FiberTeak poles are finished to replicate various wood patterns. Emulating wood grains such as bamboo and coconut palm, the umbrella pole finishes on FiberBuilt's umbrellas are a unique feature that will add value to your space. Each pole is powder-coated to ensure a long-lasting, fade-resistant finish so that your umbrella will look good for many years to come.
Offering a variety of high-quality umbrellas, you can find the style that best suits your needs. Whether you're looking to fill your home with durable patio and garden styles or business with budget-friendly umbrellas made to last, FiberBuilt is ready to help serve your outdoor umbrella needs. Their commercial collection includes a variety of umbrellas ranging from contemporary styles to shaded structures, cabanas, and more! Made to withstand all types of weather conditions, these umbrellas will provide you with years of service without issue.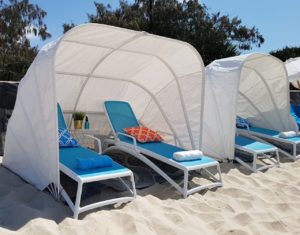 Looking for more than just umbrellas to complement your outdoor space? FiberBuilt's cushions and pillows will help add quality to any area. Restoring your outdoor furniture with top-tier fabrics and fill, your outdoor seating area will look as comfortable as it feels.
Offering you top-tier service and production, FiberBuilt's team is ready to commit itself to your comfort. Their hands-on approach allows them to work hand in hand alongside you to meet each one of your needs at a price point that works best for you! Turn your outdoor space into the sanctuary you've always dreamt of and allow FiberBuilt to supply you with quality products that will last for many years to come.
---