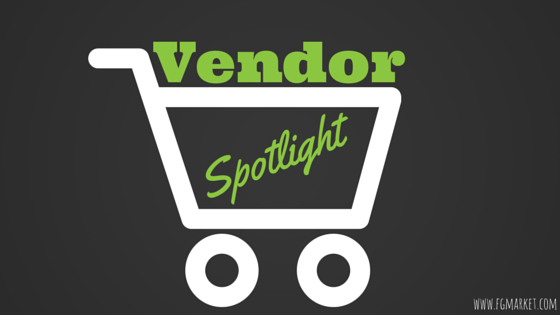 Who doesn't like BBQ? There's nothing better than an expertly slow roasted rack of ribs, brisket, or whole chicken, seasoned to perfection and slathered in delicious sauce.
Butcher BBQ of Chandler, Oklahoma knows real BBQ, and they have the expertise in the industry to prove it.
After 34+ years of running meat markets and custom butcher processing for many years, owner David Bouska decided to take his love of meats and BBQ to a new level. This led him to begin entering cooking and BBQ competitions. After winning a few competitions, David began packaging some of their contest-winning meat injections with a more consumer-friendly recipe, including beef and pork injections.
They also added their line of delicious dry rubs, starting with their championship Premium Rub and their Honey Rub.
Since those early, humble days of entering BBQ competitions, Butcher BBQ has grown into a successful worldwide brand that brings the science to barbecuing.
They've even appeared on some nationally televised shows for their BBQ, including season 4 and 5 of the Discovery Channel's BBQ Pitmasters and BBQ Pitmasters All-Stars.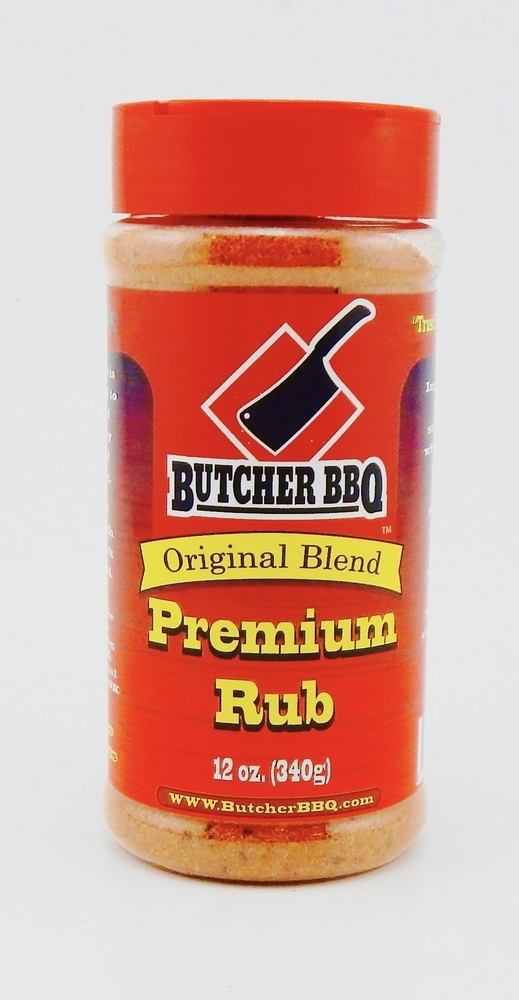 One of the items that Butcher BBQ really excels at is their dry rub seasonings. Butcher BBQ dry rub seasonings are made in the USA and are gluten-free as well as MSG-free.
One of their most popular dry rubs is the aforementioned Premium Rub. This fantastic rub is perfect for all cuts of meat and is great on beef and pork. It's made to be used in conjunction with Butcher BBQ's beef and pork injections; a winning combination that has taken home numerous award at cooking competitions all over the nation.
Need some more reasons to try the Premium Rub? Here are just a few, according to Butcher BBQ:
Winner of "Awards of Excellence" from the National BBQ Association
Proudly Made in America
World Food Championship Winner
Resealable Package
Dual lid for either pouring or shaking
Melts right into the meat, so sprinkle and cook
Looking for a new flavor? Then check out the brand new Grilling Addiction rub. This is a hearty blend of garlic, salt, onion, and a hint of lemon to give it that extra blast of delicious flavor. It's perfect for pitmasters looking to add a little zest to their smoked meats.
The next step, in your new arsenal of barbecuing tools, should be to get your hands on one of their premium, award-winning injections.
Do you want to make BBQ in the same way that championship-winning BBQ pitmasters make it? Then you're going to want to get the Prime Injection from Butcher BBQ.
The Prime Injection gives your brisket a rich flavor and traps in the moisture of the meat perfectly. The Prime Injection has a much stronger beef flavor than the Original Injection. It's perfect for creating that award-winning flavor and comes in a handy, easy to seal canister.
Butcher BBQ is so helpful to their customers, that they've even come out with a new product that makes the work of injecting flavor into the meat even easier. Introducing, their Liquid Brisket and Pork Injections.
This liquid product is easier to use than the normal injections, and it's not concentrated, so there's no need to measure it out before using it. For a limited time, the liquid injectors come with a free meat injector with every bottle purchased.
Butcher BBQ wants everyone to be able to make tender, delicious smoked meats in the comfort of their own home or backyard. Try their awesome line of rubs, injectors, and sauces today to find the inner pitmaster in you!