With the big holidays coming up, have you started stocking your store with those sweet treats? Candies and confections not only appeal to your customer's taste buds, but they are big sellers for gift items. However, do you know what the latest trends are or what's going to appeal to your customers? Well, FGmarket has our top picks within candies & confections that everyone will enjoy.
Hand crafted chocolate covered rice krispy treats from Sweet Express are just the treats you need for your store. These sweet treats are truly unique and decorated for every occasion. The jack o lantern rice krispy treat is great for Halloween or their turkey is ideal for Thanksgiving. These items are great for the holidays, as add-ons to flower arrangements or you'll find that they make great accessories in gift baskets.

Our next pick is pour boxes from Birmingham Chocolate. This box is actually made from chocolate. It's poured into a mold to create a chocolate box. Your customers can choose from different shapes and sizes that come in dark, milk, white or a combination of chocolate. What can your customers do with these great boxes? Of course, store their favorite chocolate truffles in them.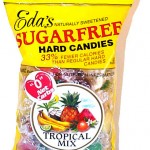 Don't forget to feature sugar-free candy from Eda's Sugarfree Hard Candy. Not everyone can enjoy sugars, however, these sugar-free hard candies will satisfy any sweet tooth. Your customers won't find sugar, salt, "net" carbs, trans fats or cholesterol. Everything tastes delicious and it comes in different flavors, such as blueberry, butter rum, sour cherry and butterscotch.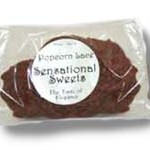 Popcorn lace from Sensational Sweets is a must. Tiny pieces of tender and flavorful popcorn are dipped in chocolate. Popcorn and chocolate combined is such a decadent indulgence. This sweet treat comes just on its own or in a container that hold more than just one. However, you'll also find delicious pretzel rods, fudge bites, drizzled popcorn, drizzled pretzels and fruit clusters. All of these treats will definitely be ideal for the upcoming holidays.
Planning for the upcoming holidays is a must. So, when you start planning, make sure and check out candies & confections. You won't go wrong with candies & confections. They're sweet and amazingly tasteful. Plus, they suit almost everyone's taste buds.
This post is brought to you by Candies & Confection Suppliers.
Use FGmarket's helpful vendor directory to help you find all your wholesale needs!