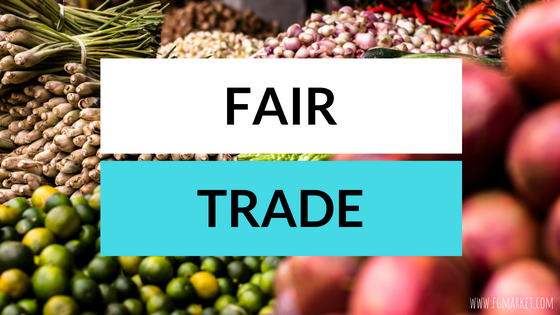 Fair Trade Month is here! October is all about fair trade business practices and products, and at FGmarket, we're excited to celebrate all of our wonderful fair trade certified vendors!
What is fair trade? Well, fair trade is a way of doing business that ensures workers in developing countries are being treated fairly for their hard work. Fair trade business practices make sure workers earn fair wages, work in safe working conditions, and for reasonable hours. If a business bears the Fair Trade badge, then you know they treat their laborers with respect and fairness.
FGmarket has thousands of vendors, and many of them are proudly fair trade certified. Whether it's jewelry, toys, personal care products, packaging & gift wrap, etc. you can be sure that the fair trade products sold by our wholesale vendors are top notch!
Want some more info about fair trade around the world? Check out these statistics from the Fair Trade Foundation.
There are more than 1.65 million farmers and workers in Fairtrade certified producer organizations.
1,226 fair trade certified producer organizations exist in 74 countries.
26% of all farmers and workers in fair trade are women.
106.2 million euros, which is about 119 million U.S. dollars, was paid as premium to producers through fair trade deals.
Fair trade not only supports hardworking farmers and artisan crafters, it also helps to combat poverty in many parts of the world. This only works though if you and your customers actually buy fair trade products.
If you'd like to browse our Fair Trade section, click here and check out all of our fantastic fair trade certified vendors.
If you'd like to know how you can support fair trade business practices, and what you can do to make the fair trade movement more apparent in our world, check out some of these tips from Fair Trade USA.
Celebrate Fair Trade Month throughout October, and support hardworking farmers and workers around the world!