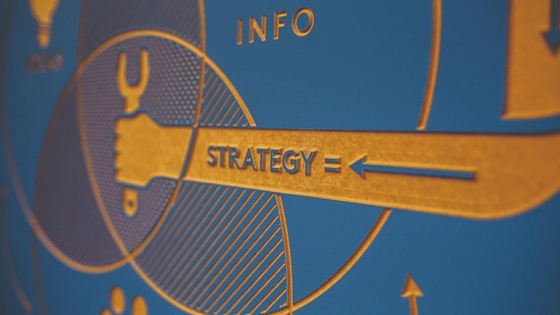 Content marketing.
You may have heard this term once or twice before, and wondered: what is that?
Hootsuite defines content marketing as this:
A marketing strategy based on attracting and retaining customers through the creation and distribution of valuable content, such as videos, white papers, guides, and infographics. Content marketers look to earn customer loyalty and influence decisions by providing useful, entertaining, or educational media.
You can also add to this list things like a blog, or newsletter. Content marketing is everywhere you look, and you might not have even realized before now. Heck, even this blog post that you're reading right now is a form of content marketing!
But you might be asking, "why would I want to give away free stuff? How does that help me grow my business?"
Luckily, we've got a quick guide for you showing all the ways content marketing can be advantageous to your company.
It's Carefully Catered To Consumer's Needs
Advertising's success rate is pretty much right on target or miss completely. There's usually no middle ground. You spend months and months planning a big advertising campaign, only to watch it fail completely because you catered to a small audience, instead of the much larger one you should've been aiming to hit. With content marketing, you're able to hit your audience right on target most of the time because you're making content that caters to their needs and wants. A blog is a great way to hit all of your targets at once. Whether you have someone that's looking to learn more about social media, or someone who needs some general office health advice, a blog can cover all of this, and it stays on your website forever.
This is also important for getting your website found on search engines through what's called Search Engine Optimization. When people Google "where can I find wholesale handmade soap?" you want your website to be the first one that pops up in the search results. Having a blog that's full of engaging, helpful information for consumers is a good way to increase your rankings.
It's Engaging
People like to feel like they're being engaged with in a meaningful way when they visit a business's website, social media profile, or YouTube channel. That's exactly what content marketing is intended to do. It engages your customers, whether that be through an awesome branded video or an informative blog post. And when you engage with your customers they're more likely to trust you and come back to use your service, or buy your products.
It's Fun
Content marketing needs to be informative, but it also needs to be fun! When you write your next blog post about customer service tips, don't write it in a way that's boring, flat, stale and stiff. Pep up your blog with some fun and descriptive language! Make the reader want to keep coming back to your blog, where they know they can learn something new AND enjoy it at the same time. Oftentimes businesses focus on the informative part of content marketing, and really miss out on all the fun they could be having with it as well.
It's Real
Do you think that the auto sales advertisement you see on a billboard as you're driving to work REALLY has your best interest at heart when they're selling you a car, or are they just trying to make some money off of you? I'd go with the second option. But that's only because I don't know that auto sales company, and their advertisement (the one with the attractive buyer smiling big because they just bought a new car) just screams inauthentic to me. To let your customers know that you're a real company, with real goals of satisfying the customer's needs, you need to focus on connecting with customers on a geniune level rather than thinking only about the sale. That's why social media is such a successful marketing tool. It lets businesses interact with their customers in ways they were never able to do with a phone call or email. Market your content out to customers in a way that truly connect with what they are interested in, and be honest about yourself. You'll find that customers appreciate this, and will keep coming back to you (they might even reccomend you to a friend!)
Content marketing is one of the most powerful tools you have as a business owner. You might think you're just giving away free content, but in reality, you're building lasting relationships with the customers you serve.