What makes a gourmet treat so different from anything else? Sometimes it's the recipe, the quality of the ingredients, or the way it's made. For Blue Ridge Jams, it's all of those things and more.
From salsas to preserves, the quality of homemade can be savored with every bite that comes out of a Blue Ridge jar. Their list of over 200 varieties of food items will make every type of foodie wonder where to start–so how about with the classics?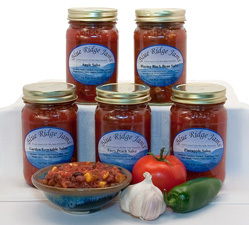 Classically Homemade
Strawberry and blueberry jam always puts the finishing touch to fresh hot pancakes and delicious ice cream sundaes. What makes them savory aren't just the fresh fruit and pure cane sugar, but the traditional way they are made.
These jams, jellies, and other specialty foods have been hand poured since 1961 in the Blue Ridge Mountains of North Carolina. Made in small batches, these foods are created using an age old technique that doesn't require any machinery.
Each batch is carefully hand stirred in stainless steel pans to retain the best quality and taste. If you like the classics, like strawberry jam and jellies, then you may want to consider indulging in some very different flavors!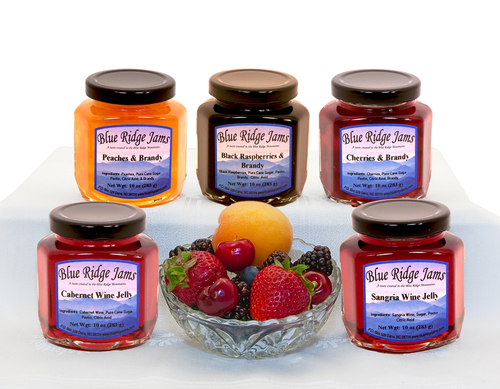 Tasty and Unique
Perhaps your customers need a gift for a wine lover. How about the Chardonnay Wine Jelly? Need something spicy yet fruity? Try the Jalapeño Apricot Pepper Preserves or the Hotter-N-Hell Pepper Jam.
The variety and combinations found in Blue Ridge Jams turn every customer into a fan. One first time customer ordered the Blue Ridge Special Jam and had this to say:
"Delish! When I finish this one, it's onto the Smokey Mountain Special!"
There is no reason to fret about which Blue Ridge Jam your customers should try first. Once they get their first taste, they will make these jams and jellies part of their routine shopping trips.