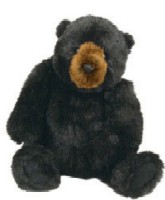 Cuddly Plush Bear from Ditz Designs
It's finally a great time to have some DITZ in your life! Ditz Designs by the Hen House Inc. provides beautiful, unique plush toys for the whole family to enjoy! Want to give your customers a quirky laugh with unique products that fly off of the shelf? Ditz Designs is your place to go when your customers turn to you for great plush animals, toys, and cuddly plush products.
Even the mention of plush toys immediately brings to life sweet memories of comfort, softness, cute and cuddly warmth. The delight of an adorable creature to love and treasure is beloved by children and adults the world over.
Much like a comfort blanket, stuffed animals and plush toys become a valuable item with a sense of security that is cherished from a young age even into old age. Plush animals are among the special few, and now your store can be among the special few to provide customers with quality plush animals and toys.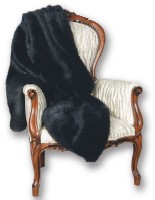 Warm and Inviting Black Plush Throw
Home decor enraptures a host of unique personalities and traits. Still, animal footrests from Ditz Designs perfectly capture the element of fun. Plopping down for the evening in a comfy chair and propping up tired feet on a quirky animal footrest never fails to capture a smile. After all, how many of your customers can say that they sit down at night and relax their feet on a cow, moose, or bear animal footrest? Thanks to you, now all of them can have this fun bragging right! Everyone likes to stand out. Give your customers a reason to smile while being the center of attention with these fun home decor accents.
Plush throws are quality gift ideas for the biggest kids around–adults. Cuddling up after a long day at work is great. Cuddling underneath a luxurious, soft plush throw is a special treat that every one of your customers (and you!) should be able to enjoy. Delight feet with soft animal footrests. Delight the body with plush throws. Delight your customers with fantastic gifts and plush products that will have them remembering where to turn for comfort.