Pets are a part of the family. So, it is no surprise that customers buy gifts for their furry loved ones too! While shopping, they are looking for reliable brands and quality pet items they can trust.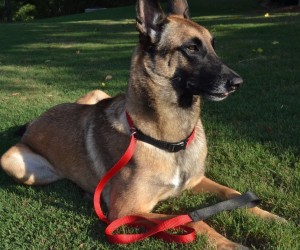 A classic dog leash is essential for any dog owner to maintain their dog's healthy lifestyle. Why not provide proud pup owners with the very best in pet supplies and accessories? With Dogg Boss Gear, your customers know they are purchasing leashes and collars for their dogs they can count on.
Created by an Expert
Jeff Wolfson, a dog trainer, behaviorist and owner of Dogg Boss Gear, has 22 years experience training K-9 units for the U.S. Air Force as well as the Department of Defense. Throughout his career, Wolfson realized the need to update traditional leashes to benefit dog trainers and owners alike. He then began his own company that produces easy-to-use leashes and collars that make handling your pup easy for you and comfortable for them.
Durable and Easy
Unlike most leashes that attach to a dog's collar, Dogg Boss Gear provides a leash and collar all-in-one. The Zipp-n-Go dog leash slips over your pet's head and tightens, allowing easy use and more comfort for your dog. Need a hands-free walk? Zipp-n-Grip is a leash that uses the same Zipp-n-Go technology but tightens around your waist, keeping your lovable pooch by your side while taking a stroll or a jog.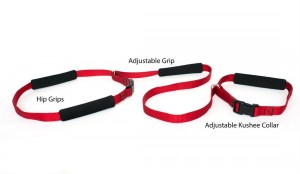 Your customers need products they feel good about purchasing and can depend on, especially if it involves a four-legged family member. With Dogg Boss Gear, your customers know they can shop with confidence for quality pet accessories.