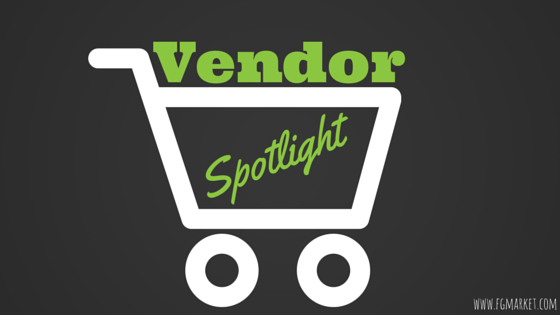 We've got an easy way to make your bath a delight. Bath bombs, a hard-packed mix of fragrant essential oils, color, and butters, dissolve in water, filling it with scent. To find them, go no further than Fizzy Bath Bombs.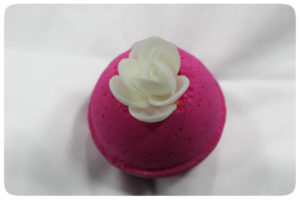 Fizzy Bath Bombs has nearly 70 scents, from Creamy Chocolate Cupcake to Winter Garden, and absolutely everything in between. If your nose prefers spring and summer scents, they've got you covered. The wafting smells of a bakery do you in? They've got that, too, in their Oatmeal Milk and Honey, and Snickerdoodles bombs.
How about some with a bit more masculine bend (Ferocious, Twilight the Woods, Fresh Outdoors), or herbal, like Coconut Lime? They even have scents kids will love—think Bubble Luscious, Dreamsickle, or Baby Powder.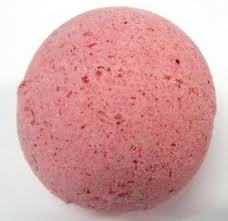 Check out their Bermuda Triangle bath bomb (so-called because it's a fragrance you will get lost in), a blend of cantaloupe, honeydew, watermelon, mandarin, tangerine, grapefruit, lime, and just a hint of juicy McIntosh apples. Ah…that sounds good to us. Or how about the Bedtime bath bomb, comprised of lavender, mandarin, chamomile, neroli, and Lily of the Valley? It makes us drowsy just thinking about it.
Who says Christmas can only come once a year? Remember those festive feelings when you use their Candy Cane Bath Bomb or the Frost and Snowdrops bomb filled with jasmine, green melon, berries, and more. On your wedding day, what could be more relaxing than starting a bath with their Sweetheart Roses, Wedding Day, or Vanilla Champagne bath bombs thrown into it?
Something really special to consider: new bath bombs that are 3D. You will go ape for the Just Monkeying Around bomb that features a little monkey holding on to a banana. This bomb is packed with the smells of fresh bananas, kiwi, bubblegum, and more. Our personal favorite is Flutter into the Bath, a gorgeous blue bomb with a hot pink butterfly on rose petals. It is an intoxicating blend of apple blossom, lily of the valley, and rose petals.
These bombs come in all colors and weigh just 4 ounces; 6 ounces for the specialty bombs.
They are brought to us by Dynamite Services, a family-owned and operated business in Pennsylvania who have been serving customers with exceptional quality and customer care.
While you're picking out your favorite scents, why not check out their other products, as well? You will also love their sugar scrubs, linen sprays (which come in the same scents as their bath bombs), bath salts, bath shots, body wash, and lotions.
So much to love at Fizzy Bath Bombs—they have the perfect something for yourself, a friend, as a gift, in a guest bathroom, or for your kids. Check out everything Fizzy Bath Bombs has to offer!