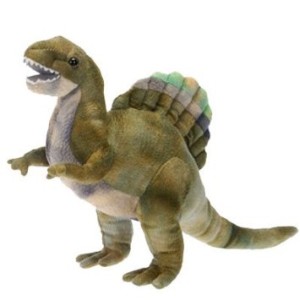 Plush dolls and stuffed animals are timeless toys that have been around for years, yet have never gone out of style. Fiesta Toy Company has been making high quality, soft and cuddly toys for more than 40 years, and their products are guaranteed to make customers want to come back and buy more!
All Manner Of Creatures
From teddy bears, to jungle animals, to insects, sealife, dinosaurs and mermaids, they sell it all, and their toys are sure to please children of all ages!
Their soft and cuddly creatures are the perfect gift for any time of the year. Whether it's a birthday, Christmas, Valentine's Day, or just a surprise for a special someone, this company has exactly what your customers need!
More Than Just Stuffed Animals
They have a vast array of hundreds of soft animals, but that's not all they sell. They also offer comfy animal themed backpacks and purses, for the kid that likes to stroll to school in style. Animals such as elephants, lions, and monkeys are available, but they also offer more exotic options, such as the triceratops backpack and the beluga whale backpack
And if conventional animal shapes seem a bit too boring for you, they also offer a new kind of stuffed animal, with The New Round line. These toys offer the same softness as the normal variety of stuffed creatures, but are square-shaped, and are easily stackable. Square never looked so cool!
Fun Colors And Soft Materials
For those who like a little vibrancy and color in their lives, they offer both their Mod Squad line and also their Swirl Plush line. Both varieties of plush toys feature fun, whimsical colors and patterns, and are sure to capture the imagination and quirkiness of any child.
But if it's comfort you want, look no further than Fiesta's Comfies line of plushes. These super soft, super floppy toys are guaranteed to make it hard to put them down once your customers pick them up!
For cuddly stuffed toys unmatched in quality and comfort, look no further than Fiesta Toy Company!