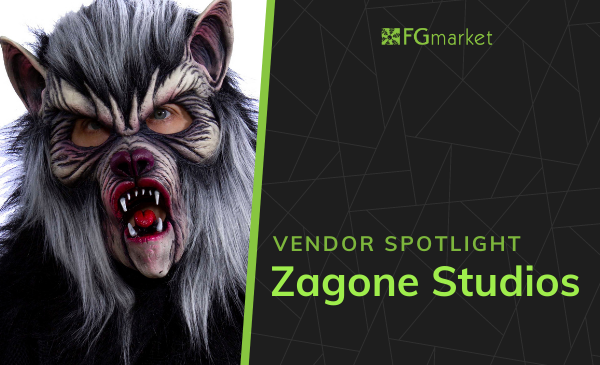 Find the perfect mask for your Halloween or entertainment needs from Zagone Studios!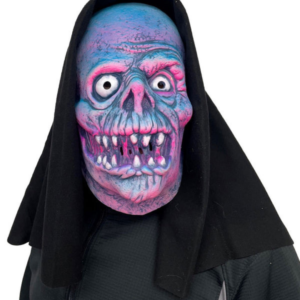 With over 48 years of experience, Zagone Studios' handmade masks are the best in the industry. In 1974, Phil and Bob Zagone hired a young artist, Bill Ystrom, to help them realize their vision. This business, Be Something Studios, became the industry leader in premium Halloween masks.
As a family-owned and managed company, family is integral to Zagone Studios' operations. In 2005, Phil's three sons, Phil Jr., Tony, and Rich, joined Bill Ystrom and Franco Pacini in starting Zagone Studios. Together, they produce the next generation of innovative and high-quality masks and costumes! They strive to provide durable and long-lasting products with a focus on comfortable, lightweight, and breathable materials.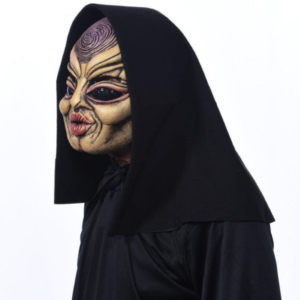 Zagone Studios provides fun, funny, and sometimes scary masks that are perfect for Halloween. One of their most popular masks, Nun For You, was even featured in the 2010 movie The Town! Check out their array of masks with moving mouths, such as Papa, a super soft, old man latex mask that provides realistic movements that will have you instantly in character.
Looking for something a little more scary? Try the Last Laugh Evil Clown face mask! With a creepy face and bright red hair, this sock mask is an eerie delight for the Halloween season.
Find brand new characters in Zagone Studios' New for 2022 collection! Featuring characters such as Cassiopeia Queen Alien, Cheddar Goblin, and Super Creep ZS Alien, these bone-chilling designs are sure to cause a fright. Disguise yourself as an old man with the super-realistic Cousin Gus mask or Grandpappy mask. Each mask moves and conforms to the wearer's face for maximal comfort.
Amp up the thrills with Zagone Studios' UV Reactive masks, such as the Bone Snapper. These masks glow when under UV black lights for an extra creepy look. Comfortable and easy-to-wear, UV Reactive masks provide that little something extra for anyone looking to stand out from the crowd!
Zagone Studios doesn't just provide masks, though! They also offer complete costume kits, for everything from werewolves to gorillas, and so many more.
Take advantage of their wide array of costumes and masks and find the perfect ones for you and your customers from Zagone Studios today!
---