Recently, the FGmarket office had the pleasure of trying some delicious Scottish-style caramel fudge from our friends at Great Scot International.
Great Scot International was founded and incorporated in 1997 by a native born Scot. The company is based in Charlotte, North Carolina, and they work to bring Scottish food products and giftware to an American audience.
One of Great Scot's most popular products is their Scottish fudge.
We got to try out some of the great fudge options that Great Scot has to offer, including their Gardiner's Assorted Fudge, which includes delicious flavors like Country Cream, Ginger, Apple & Cinnamon, Strawberries & Cream, Rum & Raisin, and Vanilla.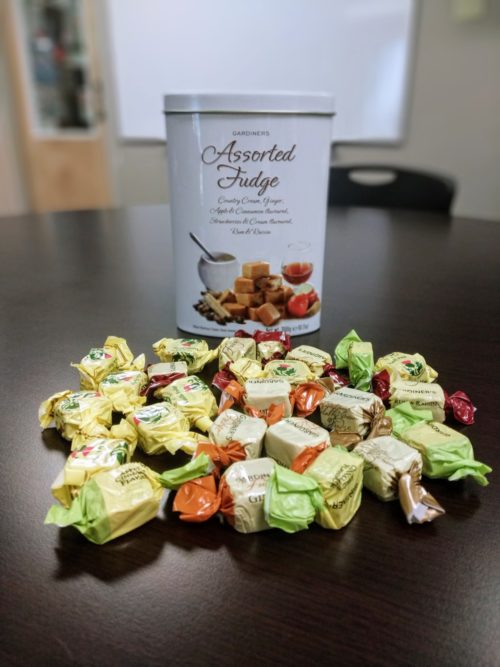 They also have a unique collection of Whiskey Fudge products. Their Jack Daniel's Caramel Fudge candies are made with real Jack Daniel's Tennessee Whiskey, giving it a thick and rich flavor. They are available in both the original Jack Daniel's flavor and the Tennessee Honey flavor.
Click through the slideshow gallery below to read what some of our FGmarket sales representatives had to say about Great Scot Internationals fudge products.
This slideshow requires JavaScript.
We loved Great Scot International's selection of delicious Scottish fudge products, and we think you and your customers will, too!
Check out their FGmarket profile, or visit their website for more information.