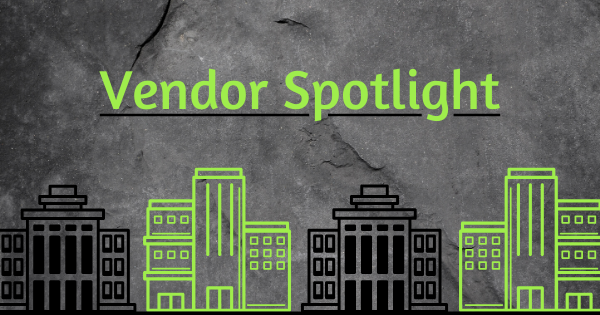 Offer your clients stunning hand-painted Venician glassware they can use for any occasion.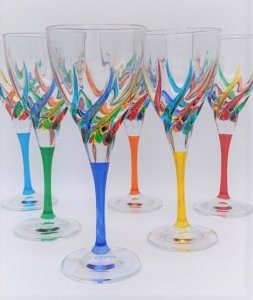 Murano di Susanne is a mother-daughter company that has been providing its customers high-quality merchandise for over 50 years. After importing and selling Swiss Music Boxes for many years, they began to grow their business up one customer at a time. Now Murano di Susanne has expanded its product lines to include beautiful, one-of-a-kind glassware and jewelry alongside the music boxes. These elegant pieces are a statement to any collection and are products that can be treasured for a lifetime.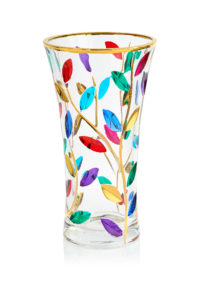 Add exquisite Italian crystal glassware to your collection with the help of Murano di Susanne. Blown and hand-painted, and crafted in Italy, these festive glasses are fantastic for parties. Featuring wine glasses, carafes, vases, and more, each of these colorful pieces is perfect for wedding gifts and registries. Never forget which glass is yours with the Trix Wine Glass set! Available in a set of 6, each wine glass has a multicolored top with 6 different colored stems. This stunning set is ideal for parties and makes an excellent conversation piece. Murano di Susanne also offers champagne flutes, whiskey glasses, tumblers, and shot glasses for its customers' fine glassware needs.
Spoil your mom this coming Mother's Day with Murano di Susanne's newest glassware pattern, "Tree of Life," is a fresh design that includes a breathtaking multicolored pattern with painted gold accents. This lovely trim can be found in all sizes of glassware in addition to several different styles of vases and platters. Each Tree of Life piece is hand-painted pressed crystal which is then permanently fired to create a new design unlike any other.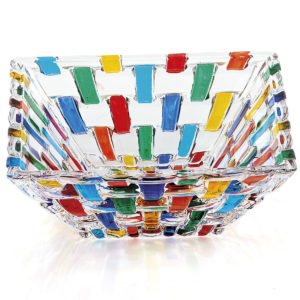 Alongside beautiful glassware, Murano di Susanne also offers a variety of beautiful Murano Glass jewelry that delicately shimmers in the sunlight. Each piece of jewelry is handmade using authentic Murano glass beads, many of which are infused with 24 karat gold. There are many styles to choose from in every price range.
Find everything you need to fill your customers' needs. Murano di Susanne is here to provide you with exquisite additions for your store today.
---