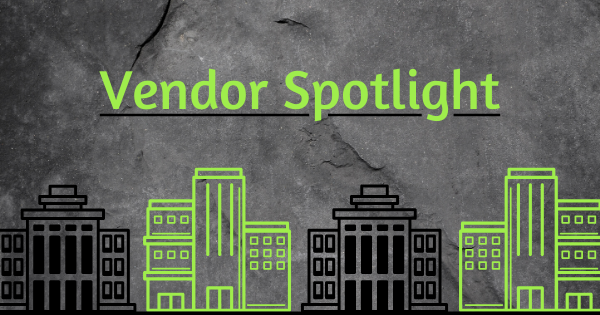 Personalized products from In The Sand Golf are a hole-in-one!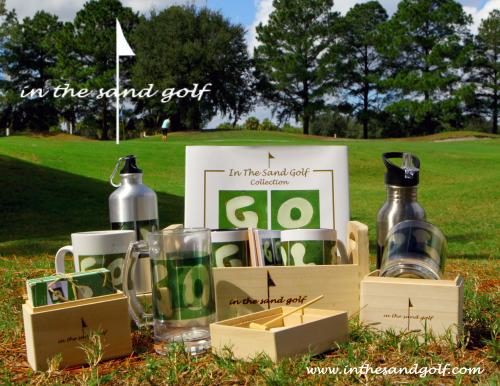 In The Sand Golf was founded in 2013 after Mary Whitworth found herself searching for a unique birthday gift for her husband, who loved to golf. Using both her piloting and photography skills, she set out on a quest looking for golf sand traps that spelled out her husband's name to help her create a one-of-a-kind gift for him. After realizing the uniqueness of the product she had made, she began collecting aerial images of sand traps shaped like letters of the alphabet. 500 flight hours later, In The Sand Golf was born! Offering unique gifts In The Sand Golf provides golf lovers across the nation with products that can't be found anywhere else.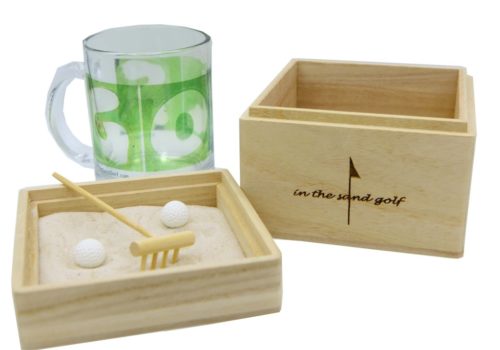 In the Sand Golf allows you to express your love for the game of golf through their various customizable products. Made from real professional aerial photos of sand traps these products allow you to spell your name in a fun and unique way. Match your lifestyle with personalized tumblers and mugs! Whether you're out on the golf course or sitting down for a nice cup of coffee, there are plenty of options to personalize your very own golf cup. While you're enjoying that drink, you can also set your glass down on In The Sand's GOLF coasters! Provided in both glass and sandstone you can choose which coaster best fits your needs. In The Sand Golf also provides its customers with mini-golf zen gardens so you can sit back, relax, and groom your very own sandpit. With In The Sand Golf, relaxation has never been so easy.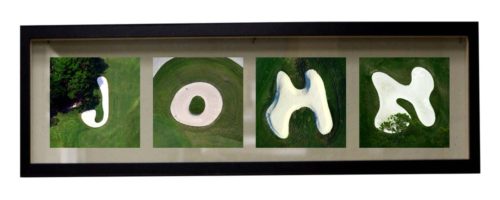 Making for great gifts, you never have to worry about these items being regifted. Whether it's for mom, dad, or a friend, you simply can't go wrong! In The Sand's Dad Golf Candy Mug is the perfect gift for your dad this upcoming holiday season! Including everything he needs to tee up for the perfect shot. Get even more personal with a framed print of your name spelled out in sand traps. Hit a hole-in-one with these amazing gifts from In The Sand Golf today!
---
Find out more about In The Sand Golf at
www.
its-golf.com/!