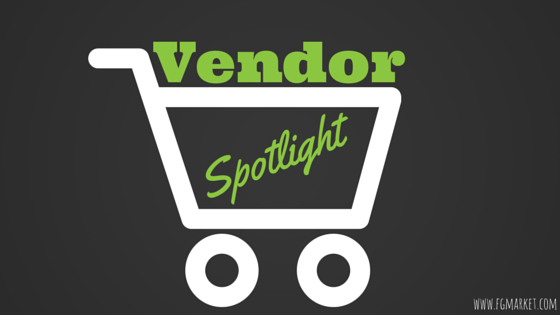 Natural body and skincare products can come in a lot of different shapes and sizes, and can originate from a variety of interesting sources. From naturally derived plant-based skincare to those made without the use of harmful chemicals that can do more harm than good to the skin, natural skincare is a thriving industry that seeks to provide customers with safe alternatives to the mass produced skincare products from major corporations. Honey House Naturals is one of these companies that wants to give its customers the high-quality skincare products that can enhance their overall health and beauty.
The story of how Honey House Naturals got its start is a unique one. It all began on a farm near Puget Sound, Washington, where Ruth Willis, a.k.a. "Queen Bee," began keeping bees to enhance the fruit trees in her family's backyard orchard. The bees began producing delicious honey, that Ruth began to sell at the local farmer's market. But Ruth saw the potential in these bees and the honey they were producing and believed that their honey could be used for so much more.
Ruth found out exactly what this honey could do when one of her friends came to her with severely dry and cracked skin on their hands. This is how the idea for Honey House Naturals' very first Bee Bar came about. The Bee Bar is a concentrated lotion bar made of pure beeswax and healing emollients. The Bee Bar was a success, and treated her friend's damaged skin perfectly, restoring the softness and natural beauty of her skin within no time.
After succeeding at her local farmer's market for many years, Ruth decided to take her business to the world. Since 1994, this 100% woman-owned company has been following their motto of "Natural, Nurturing, Unique" skincare and providing amazing products to customers who are looking for high-end, natural skincare products. They believe the purest values of skincare are integrity, purity, reverence, and health, and when your customers try their unique products, they'll see exactly what those values mean.
Bee Bars
Honey House Naturals' first and most popular product is their Bee Bar. The Bee Bar is a solid bar of lotion that is perfect for anyone suffering from dry skin and eczema. The bar is warmed by the hands to release the healing essential oils and butter, but it won't dry out like most bars of soap. It comes in a variety of refreshing scents, like Vanilla, Lavender, and Spring Meadow, and with normal daily use, can last approximately six months.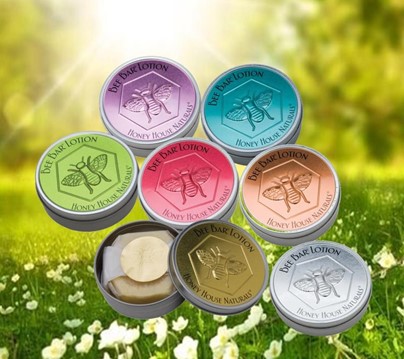 Royal Bee Foot Bar
Do you have customers who have tired, dry, and worn out feet? Introduce them to the awesome Royal Bee Foot Bar. This amazing lotion is packaged in a 2.5 oz twist-up tube applicator, making it easy to apply it to any problem areas on the skin. It's made especially with foot care in mind and contains organic coconut oil, almond oil, shea butter, organic palm wax, lanolin, organic argan oil, and Honey House Naturals' special Honey House fusion of honey extract, propolis extract, pollen extract, and beeswax. It also contains deoplex, a natural antibacterial odor eliminator, so your customers can keep their feet smelling and feeling great.
Lip Butters
Let's not forget the lips as well. Lipcare is often an overlooked part of skincare, but it's one of the most important places to keep moisturized. No one likes dry, cracked lips, and Honey House Naturals Lip Butter will keep lips looking, and feeling fresh. The Lip Butter Tubes come in 11 wonderful flavors, like Apple Pear and Peppermint.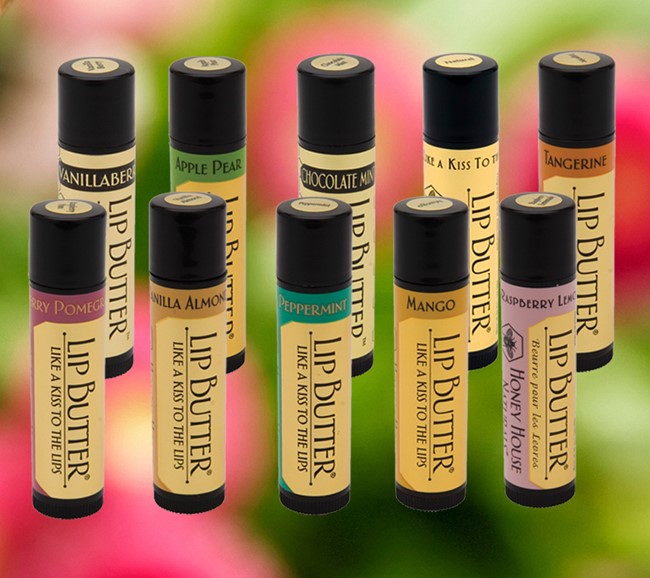 Bee Butter Cream
If your customers are looking for great skincare in a cream form than Honey House Naturals has exactly the right product. Their Bee Butte Cream is perfect for massaging into dry and damaged skin and is made from honey, beeswax, and royal jelly, also known as the "nectar of youth" for the Queen Bee. The 8 oz. tub of Bee Butter Cream helps to restore the natural moisture of your skin, and comes in four scents: honey, citrus, vanilla and natural.
Honey Blossom Soap
Honey Blossom Soap isn't like very other soap out there. While most soaps clean your skin and leave you smelling fresh, they often times leave your skin feeling dry and moistureless. Not Honey Blossom Soap. This fantastic product gets you smelling fresh and clean, without stripping your body of the natural oils that keep it feeling smooth. It's made from royal jelly, shea butter, and honey, with added Vitamin E, and olive oil. Take a whiff of their heavenly honey, citrus, or lavender fragrances!
Bee Manly Organic Beard Balm and Beard Elixirs
Last but certainly not least, we can't forget about the men! Men care just as much, sometimes even more, about their skin than most people think. That's why Honey House Naturals has its own selection of manly scents and products, called the Bee Manly product line! Honey House makes three fantastic products for men, the Bee Manly Foot Bar, Bee Manly Beard Elixir, and the Bee Manly Beard Balm. These products will keep a man's beard looking soft, moisturized, and manageable! Not only are they great for the skin, they also come in a selection of super manly scents, like Smoky Cedar, Brisk Citrus, Rugged Mint, and Naked (a no-fragrance, natural scent).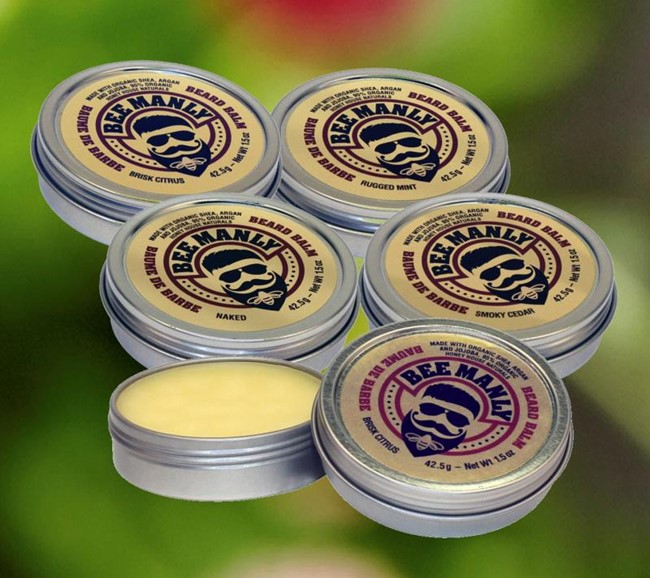 Honey House Naturals knows exactly what they're doing when it comes to natural skincare. If you have customers that are looking for an alternative solution to their dry, cracked skin and eczema, or even male customers looking to freshen up their beards, Honey House Naturals has the high-end, natural products they crave! Check them out today, and see the difference that natural products can make on your customers' skin!