Aches and pains are, to varying degrees, part of everyone's life. That's why carrying items to help customers alleviate that pain makes so much sense. If everyone suffers from it, then everyone will benefit from a solution to the problem. If you're on the lookout for a line of customer care products or already carry customer care products and want to improve your options, you want to check out Hot Cherry Pillows!
A Pleasing Aroma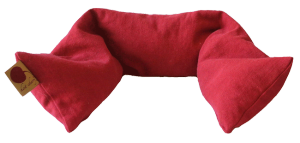 There are lots of heating pillows out there, but most of them have an aroma that's less than pleasing. Hot Cherry doesn't only eliminate the poor odor, it replaces it with the smell of hot, cherry pie!
How does it accomplish this? By filling each of their variably sized pillows with Michigan tart cherry pits. Each pillow is cleaned without chemicals, naturally dyed, minimally packaged and made in the USA. That results in a perfect pillow that can be heated in a microwave so that it not only alleviates aches and pains but emits an aroma your customers will love!
Relief and Comfort for Designed for Every Need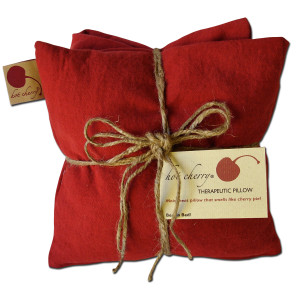 There's nothing like an excellent product that comes in a variety of shapes and sizes. It ensures that no matter what need your customer may have, they'll be able to find a pillow to meet it. You'll find single, double and triple square pillows to keep your customer comfortable in individual spots or all over. They even offer eye and neck pillows!
But it's not only the size of the pillows that varies, you can also get 2 different fabrics. Try 100% cotton denim or plush, ultra suede 'maraschino' designed to feel amazing on even the most sensitive skin!
If your customers are looking for heating pillows that smell amazing, you want Hot Cherry Pillows!