When your customer enters and asks for scented candles with an aroma both strong and pleasing, can you confidently and without hesitation hand it to them? If they want candles made in the U.S.A. by artisans who take the time and effort required to create the best candles available, can you provide them with what they seek? You'll be able to meet all your customer's needs when you buy from beech street candleworks!
Luxury Hand-Poured Premium Soy Candles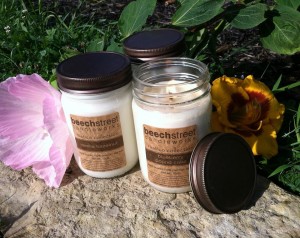 This company is an artisanal candle studio that creates 100% soy candles. Their luxury, hand-poured soy candles and melts are created using the finest all-natural soy wax grown in the Midwest of the United States. And they don't add dyes, or other chemicals. A UV inhibitor is the only man-made additive, and it is only used to maintain the natural color of the wax. This premium soy wax is both kosher and biodegradable, burns 30-50% longer than paraffin and produces 95% less black soot.
These premium soy candles are designed to carry your customers away from the stresses of their everyday life while they indulge in a bounty of fragrances guaranteed to pamper their senses, soothe their soul and refresh their mind. All of the premium fragrances selected for beech street candleworks have been chosen for their purity, authenticity and uniqueness, and many of their fragrance oils are infused with natural essential oils.
Rigorously Tested for the Best Results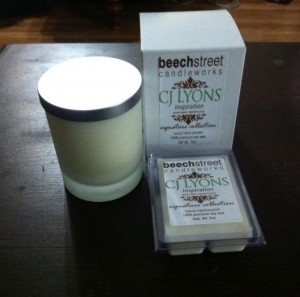 In the fall of 2009, beech street candleworks set out to create a line of eco-friendly premium soy candles that would benefit both their consumers and their community. After nearly 9 months of intense research, development and testing, 25 fragrances out of the over 120 tested, were introduced in their two inaugural collections: The Studio Collection and The Rustico Collection.
And beech street candles are hand poured in small batches to insure the best quality!
So if your customers are clamoring for high quality candles that are made with natural ingredients with fragrances that are both powerful and magnificent, contact beech street candleworks today!