Finding the perfect combination of personal care products can be tricky. You want to smell good, but also be environmentally responsible and clean! The creator of Jento Soaps' journey started with a book and progressed into a love for herbs and all things natural. Growing herbs in the backyard supplied her soap making passion.
Jento Soaps is an all-natural, handcrafted soap company. With over 20 years of experience in herbs and soaps, Jento is full of knowledge and understanding of what goes into all-natural soaps. Each soap batch is made to order, making each bar a unique product. As more and more consumers drift toward all-natural, chemical free options for their body, Jento's experience and attention to detail will put them as a front-runner in your store or boutique.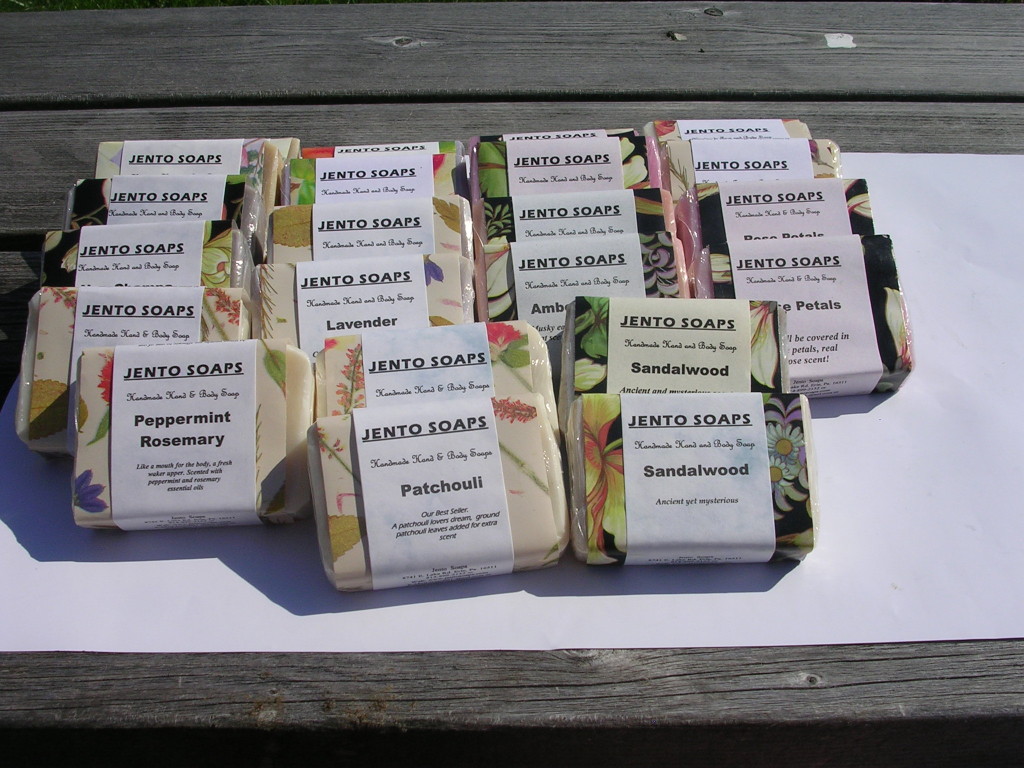 The voyage to the perfect soap wasn't as clear as it seemed. Jennie of Jento's started cooking soaps in the kitchen, but soon everything began to taste like soap. A new kitchen studio was set up to perfect the craft. Jennie first made soaps with a glycerin base, but that didn't provide the natural soap she desired. Now, Jento's soaps are cold pressed and are offered in a variety of scents, including those made with pure essential oils. These soaps are made with all vegan products and oils such as coconut, palm, olive, rice bran and canola. Jento prides themselves on not using animal products of any kind.
Jento's handcrafted scents range from tropical to herbs. Caribbean coconut, cucumber melon, vanilla, and sandalwood are a few of the tropical smells, while lavender, patchouli, peppermint, and rosemary are offered for more natural smells.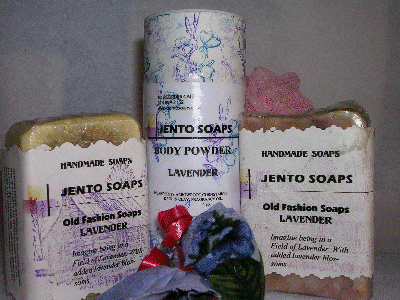 Jento not only offers soaps, but a variety of body creams, powders, healing salves, and even shampoo and conditioner!
Extras include hand crocheted wash cloths, soap bags, and soap saver bags. Jento also has an option for gift baskets which offer a variety of their products!
Specialty soaps for children are also available with soaps molded like cars, ducks and dinosaurs!
For the full rundown on Jento Soaps, visit them online, and check out their all-natural, wonderfully scented soaps!