Marketing Tip – Increase Social Media Engagement

Social media is an important part of any business plan. There are various social media platforms to use, you just have to find which ones work for you in order to reach your target market. However, how do you connect with your customers through these social media platforms? You may have a great page setup, yet you are not engaging them in the right ways.
Make Changes – In order to improve your social media engagement, make changes where you can see results pretty quick. Post regularly, respond to questions and comments right away, run a poll, offer a contest and change your Facebook url to something that your customers can easily remember. These items are quick and easy fixes and can help drive traffic and increase engagement.
Time Your Posts Right – Who is your target market and how do they spend their day? Does your target market have an 8-5 job? If you post during these hours, they more than likely won't see it. By the time they are able to check Twitter or Facebook, your post will have gotten pushed down towards the bottom. Research when your market peaks. Is it on the weekends, early in the morning or later in the evenings? If your customers aren't seeing your posts or tweets, you aren't engaging them properly.
Make It Short and Sweet – Don't bombard your customers with a ton of characters and information. Make your message short, sweet and get to the point. You can easily add a URL which helps generate traffic to your website as well. However, the URL is shortened so don't be afraid of just having a URL in your post. Get to the point or ask them a question.
Get Out of Salesman Mode – It's all about being friendly, interactive and personable with social media. No one wants to have products thrown in their face in a salesman like way. That will be the quickest way to turn people off. Throw in a bit of industry news, give an update on some of your employees or post something funny or interesting that happened in your store.
Come Up with Unique Content – Great content is what draws customers to your website and even your social media page. If you don't have the content, customers have no need for your site. Also, find unique ways to generate content for your site like running a contest.
These 5 ways can help you gain the customer engagement you need for your social media sites. It's all about developing a relationship with your customers that helps turn them into a lifetime customer.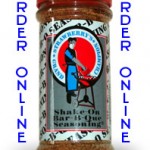 Spice It Up with Strawberry's Bar-B-Que Seasonings
When it comes to food, everyone goes for the taste. Of course, you want food to taste exquisite. Who doesn't want their food to make them mouth-water? Consumers want to bring exquisite tastes into their own food as well. So, how can they achieve that in their kitchen? By offering them tasty seasoning from Strawberry's Bar-B-Que Seasonings. Read More About Strawberry's Bar-B-Que Seasonings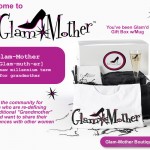 Be Stylish with Glam-Mother
Finding products for the women of your store is a difficult task. No one shares the same style. So, it's important that you find products that will appeal to many. Whether they are buying products for themselves or your customers are looking for gifts, they want to find something that everyone will enjoy. Read More About Glam-Mother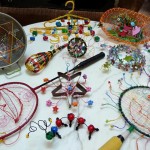 Get Creative with Witzend Workshop LLC
Finding products for everyone in your store is essential, even the children. Having products that will keep children entertained for hours, yet they can still learn and work with their hands is always a plus. Parents will love that as well as the kids. Read More About Witzend Workshop LLC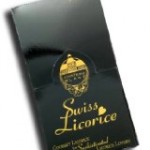 Receive Sweet Treats from Chateau D' Lanz Swiss Licorice/Molly Loves Candy
Candies are such great items to carry in your store. They serve many purposes and satisfy the sweet tooths in your store. With so much variety, who do you choose? You definitely want a company that provides melt-in-your-mouth candy that customers will crave on a daily basis. Read More About Chateau D'Lanz Swiss Licorice/Molly Loves Candy
Seth Godin – The easiest way to sell yourself short is to compare your work to the competition. To say that you are 5% cheaper or have one or two features that stand out–this is a formula for slightly better mediocrity.

Brian Solis – The most riveting facet of the mobile revolution is not only what we're witnessing, it's what we're missing in these important times of transformation.

Cynthia Boris – Social media has quickly evolved from being an online tool for personal communication to a powerful marketing channel for business. Now, we're moving one step further into the realm of social business. This is about those companies that use social media as a means of engaging with employees, suppliers, clients, the press. In other words, it's about doing business in a very casual,transparent, and inclusive way.
Create A Beautiful Setting With Glassware From Priest International Inc
Home accents are added accessories in the home that help create a style. They tell the story of your customers. Accents add details that help complete a look. Read More About Priest International Inc.

Babyball Clothing, LLC. – A Must for Any Baby Sport Fanatic
When you purchase items for your store, do you think of absolutely everyone that comes through those doors? You may forget about your smaller customers.Read More About Babyball Clothing, LLC.

Fill Your Store with Fragrant Candles from Crossroads Original Designs
Everyone loves candles. Therefore, they are an essential part of the product lines you carry in your store.Read More About Crossroads Original Designs

Jewelry Boxes from Ramon Design Concepts is the Only Way to Store Your Jewelry
How important is it to you to feature products for your customers that they can find nowhere else? Featuring these types of products can definitely help get them through the doors.Read More About Ramon Design Concepts

Create A Beautiful Outdoor Setting with Keen International Group
When the spring and summer weather rolls around, what do your customers look forward to the most? Do they want to travel, lay out by the pool or do they want to spend time in their yard? Read More About Keen International Group

Package It Right with Aspecialtybox.com
When it comes to having the ideal gifts in your store or even products, finding the right packaging for them is a must. Packaging makes the product eye-catching. Read More About aspecialtybox.com

Make Some Lovely Noise with Belsnickel Enterprises Inc : The Bell People
It's important to keep all customers in mind when purchasing products for your store. No matter what type of products you may think they like, it's important that you feature them.Read More About Belsnickel Enterprises Inc : The Bell People

Make Learning Fun with Time and Quiet Press
Featuring products for the little ones in your store satisfies both the small and even adult consumer. What type of products do you feature them? Read More About Time and Quiet Press

Are You Ready for the Season?
Summer is here full force. Have you brought the outdoors inside? Outdoor living space has been given a new meaning to consumers. Their backyard, deck, patio, terrace, front porch or even their rooftop are of significance during the warmer weather. Does your store offer the necessities for your customers to achieve their look? Read More About Are You Ready for the Season?

Get Personal with Personalized Products
A big trend that has been with us for awhile and shows no signs of going away is personlization. Consumers love having their items personalized in some sort of way and on anything and everything. So, what type of personalize products are you featuring in your store? These items are a must. Read More About Personalized Products