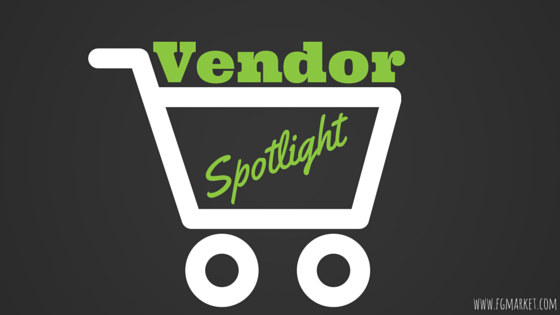 The desire to grow food for inner harmony and global prosperity fueled husband and wife Astrid and Matthew to bring The Living Seed Company to life, dedicating the organization to planting seeds of "world peace."
Since 2011, The Living Seed Company has served Point Reyes Station, CA, by preserving diversity in food through the distribution of seeds and education of seed saving. For seven years Astrid and Matthew have bred vegetables for adaptation to the San Francisco Bay and Pacific Coast areas. They can now offer more adaptive seeds and support seed diversity.
All seeds from The Living Seed Company are non-GMO, neonicotinoid-free, planted and harvested by hand. The seeds thrive in Pacific coastal climates but are also adapted to several growing conditions, and many are heirloom seeds handed down through generations.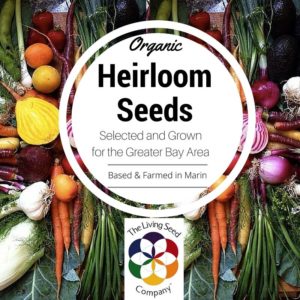 Corn, cucumber, arugula, lettuce, beets, and squash are just a few of the many lovely vegetables offered by The Living Seed Company. Black cherry, tomato, purple carrot and bush beans are also available to add gorgeous color to any vegetable garden. Throw in even more variety with herb seeds! Thyme, cilantro, basil, parsley, oregano, dill, and rosemary not only bring color and life to the garden but to the kitchen as well. Cooking with homegrown herbs is a breeze with seeds packs from The Living Seed.
If a standard garden is desired with no herbs or vegetables, The Living Seed Company has plenty of options. Bright yellow calendulas can bring a spot of sunshine to a winter garden and dusty pink cosmos radiance flowers attract bird, butterflies, and bees! For a splash of color, the sweet pea mix of purples, reds, pinks, and whites represent blissful pleasure in the garden.
Picking one or two seed varieties might be too difficult. The Living Seed Company has a solution for that: collections! The Founder's Collection offers 22 heirlooms, organic and non-GMO vegetable varieties that include spinach, broccoli, basil, tomato, leek, squash and more. Want to grow ingredients for a handmade pizza? Try the Organic Pizza Garden Collection that includes basil, onion, spinach, hot pepper, thyme and other seeds that can be crafted into homemade pizza sauce and toppings!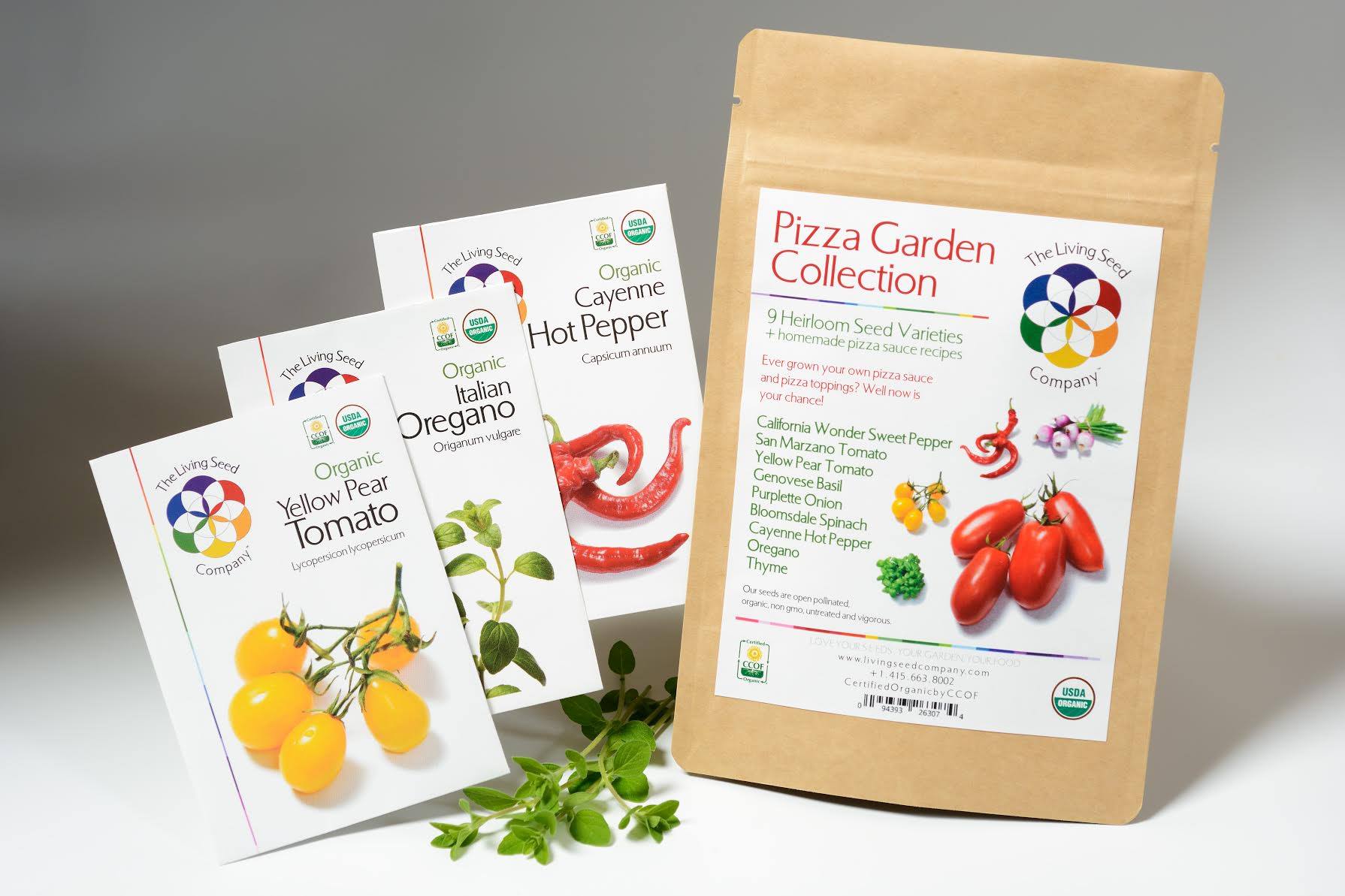 The Living Seed Company is dedicated to preserving genetic diversity in the food chain. The ease of ordering seed packets for nearly any vegetable or herb imaginable allows gardeners to continue the tradition of planting their own food while saving seeds!