For the whimsical and dreamy personalities looking for art to match that style, Lula Bell Art & Designs has special prints for every occasion.
Simple, yet charming, prints kick off Lula Bell Art's inventory and range from beach life to classical tea cups in a variety of pastels and sketches. For a more personalized gift, Lula Bell's bookmarks are the perfect option for any bookworm! The cheery roosters, giraffes and cows make reading even more enjoyable. Calendars are also a great choice for anybody, and Lula Bell's desk calendar features sketches appropriate for every season.
Sending greeting cards is now a much more unique experience with the Lula Bell designs. Forget the mass marketed cards found in stores — those on the receiving end of a Lula Bell card will be delighted with each print, whether it's an adorable polar bear Christmas card or a wedding invitation adorned with a chic wedding cake.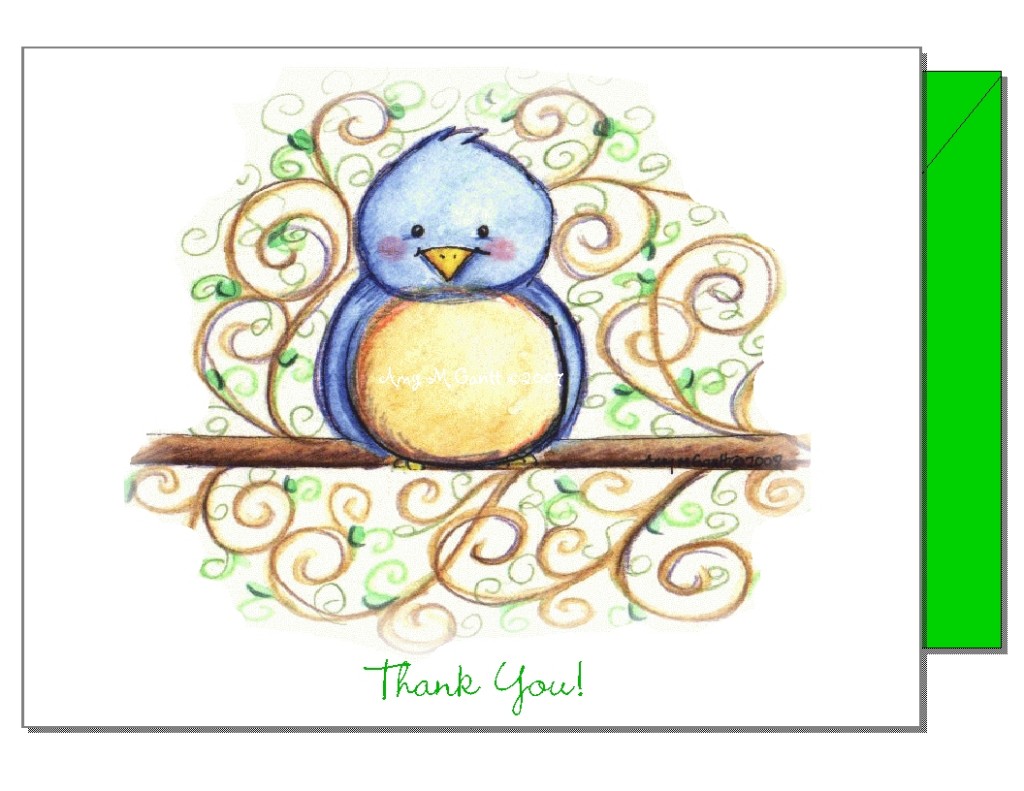 Cutie Bird Card
Need a bit more glamour and glitz? Try out some of the canvas prints, cards, and towels that have been hand glittered by Lula Bell and the Glitter Gals!
Designer Amy Gantt truly has thought of every interest when creating her masterpieces, which began as a lighthearted attempt to make others smile. Gantt dreamed of launching her own business and quit her job as a family therapist to spend her free time painting and sketching. Her career as a therapist heavily influenced her desire to make others feel good through her art. After consuming a variety of business books, Lula Bell Art & Designs was born and Gantt began her journey of creating "smiles for your soul."
From teacher gifts to wine, and florals to welcoming a new baby, Lula Bell Art & Designs has it all. Let her prints and gifts bring a smile to the face of that special someone! For wholesale login, click here!