When an artist creates, they don't just need inspiration–they need the right tools. In order to design a sculptural masterpiece, an artist needs to depend on the materials that will make their vision come to life.
Activa Products, Inc. knows that quality in artistic mediums is what fuels creativity. From clay to wire mesh, these products are made with the hands-on artist in mind, whether they are professionals or beginners.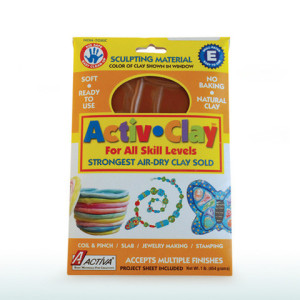 Quality and Experience
Making quality arts and craft supplies since 1959, Activa specializes in creating products that are non-toxic and non-cancer forming.
Based in Marshall, Texas, Activa is the largest worldwide producer of instant paper mache and the largest producer of colored sand in the North American market. With ties to education and retail markets, these products are geared towards both children and adults.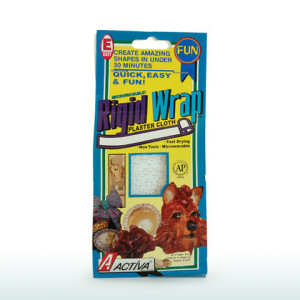 The Right Stuff
From art education kids to ceramics for home decor, the versatility of these products make them a perfect selection for all your customers.
As the largest supplier of the finest quality plaster cloth, Activa Rigid Wrap can be used in a variety of craft projects. This premium quality plaster gauze is fast air drying and allows for fine detail in mask projects, sculptures and props.
Are your customers looking for art kits for kids? With the Terracotta Activ Clay, crafters of all skill levels can create their own masterpiece with this easy-to-use air dry clay.
Everyone can be an artist and let their imagination run wild with the right materials. Check out Activa Products, Inc. and offer your customers quality tools that will inspire them.