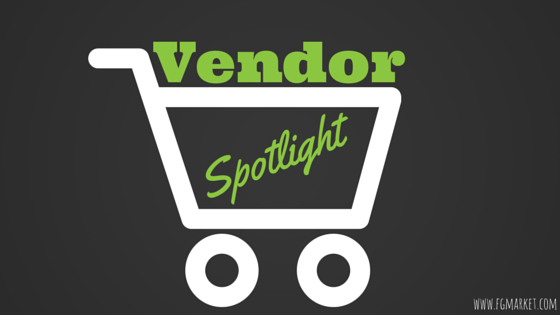 There's nothing more honest than a family business; especially one that manufacturers beautiful inspirational pieces like the ones that McHarp: Crosses With Meaning makes.
This mother-and-daughter company started in early 2000, by Ruth McNay and Linda Harp. The idea behind McHarp is "producing a product that allows them to explore and honor their heritage, and express their love of beauty, balance, and harmony." Although the company was sold in 2014, the new owners continuously work to honor the legacy that Ruth and Linda started more than 15 years ago. Jim and Kim Keeter, the new owners of McHarp, have continued the family-run business in the same spirit as Ruth and Linda.
The crosses they make aren't just your normal every day crosses; these crosses take inspiration from ancient cross designs throughout history, and each one is beautifully and accurately crafted to reflect historical crosses.
Browsing through their collection of crosses, it's not hard to see why McHarp crosses are highly sought after by customers and store owners alike.
McHarp makes it simple to find the exact cross that you're looking for, no matter the style, season, or country of origin. In fact, if you're looking to get a cross from a variety of countries, McHarp has you covered, with each countries' cross styles categorized on the sidebar of their website.
They have crosses from countries all over the world, including Scotland, Wales, England, France, Germany, the United States, Spain, Mexico, Norway, Denmark, and so much more! Each country has their own style of cross art, and you can see a detailed description of each one of these crosses to better decide on which cross is right for you and your customers.
Beautiful world crosses are McHarp's main area of expertise, but it's not the only thing that this wonderful company sells. They also manufacture a large variety of manuscript letters, from A to Z.
If you thought the crosses were the only products that were given intricately detailed descriptions, think again. Their manuscript letters are also given a detailed history, so you always know where the designs originated, and the history behind each product.
McHarp also makes gorgeous replicas of Christian Missions, such as the Alamo Mission and the San Juan Mission. These products showcase the classic architecture of these historical mission sites with very accurate detail. They're perfect for displaying in a home, office, or place of worship.
And if you're preparing for the 2017 holiday season (it's never too early to start), then check out McHarp's great selection of ornamental crosses. These ornaments feature the same intricately detailed cross designs available in their full-size cross selections but shrunk down to the perfect Christmas ornament size.
McHarp: Crosses With Meaning are experts at accurately recreating historical crosses from different countries and time periods. Your customers will love the intricate details placed in every one of their amazing products.