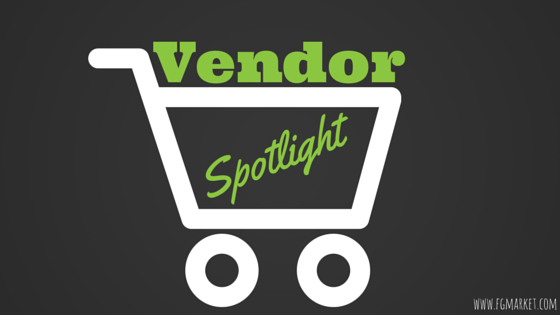 Inventors and their inventions have been steadily becoming a popular movement for many entrepreneurs to start up their own business, and sell their great ideas to the world. Shows like Shark Tank have made the entrepreneurial process more appealing to those with great ideas, and have brought inventing out of the darkness and into the light once again.
McNaughton Inc., a company that's been creating inventive proprietary products for more than 25 years, is one of these companies attempting to make inventing an appealing career path.
Founded in 1985 by brother and sister team Patrick and Jamie McNaughton, they classify their business as one that specializes in Product Design and Development, Manufacturing and Marketing.
Since founding the company, Patrick has rolled out hundreds of original inventions, making this company a truly entrepreneurial endeavor. But it's not just Patrick's inventions that they distribute.
"We also work with inventors to help design,manufacture and market their ideas into products if they fit within our categories and mission.  We sort of were a localized Shark Tank before Shark Tank was around," said Jamie McNaughton.
One of these inventions, created by a friend of the McNaughtons, was the Can Cycler, an original can crushing invention that sprung up and gained popularity in the late 1980's. Some of his other popular inventions include the Soda Bottle Birdfeeder, Window Vases, Master Mounts TV Mounts, Soapy Soles, Buckle Guard, and Kitchen Gadjits.
McNaughton's line of products ranges from helpful inventions for the bath and body, to kitchen gadgets that help make everyday tasks easier and more efficient.
The Body & Sole line of products is made for customers who want to have a relaxing and stress-reducing home spa experience. Their most popular Body & Sole product is the Soapy Sole, a foot-shaped pad that suctions to the floor of a tub or shower, and provides a soft bristled surface for cleaning and invigorating feet after a long day of work. This product was invented by a young man in Hawaii, who wanted a way to clean his feet after being barefoot all the time. It comes in six colors: pearl gold, pearl blue, pearl silver, clear blue, sea green, and royal purple.
Another big seller is their Gadjit Window Vase. These magical vases feature suction cups on the back that attach to any non-porous surface to provide a way to display flowers in unexpected places. They're perfect for customers wanting to display springtime bouquets, roses, or other plants — like bamboo stalks or silk grass.
For those customers who are cooking whiz's or aspiring chefs, McNaughton Inc. also has a brilliant line of kitchen gadgets. Their Gadjit Housewares & Organization line includes products like the Banana Hook, Toaster Tong, Pasta Strain & Serve tool, and Can Strainer. These are products that are made for those customers who want ease and efficiency in the kitchen.
McNaughton, Inc. wants to be THE wholesale resource for unique, clever products to retailers around the world, and with their wide selection of great inventions, they're well on their way to meeting that goal!