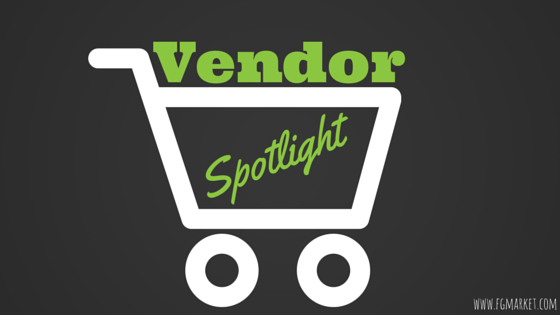 Handmade beauty products that are both healthy for your skin and unique in their design are hard to find. Luckily, MELT is here to be your definitive destination for bath and skincare products that are handmade in the beautiful state of Colorado.
Since 2001, MELT has been making amazing bath and skincare products the "purpose and pampering in mind."
They strive to use the freshest ingredients in their products, with the maximum amount of moisturizers and scintillating scents.
Each product made by MELT is personally crafted by hand to ensure that everything they sell is made with meticulous care and attention to detail.
MELT strives to choose scents that accomplish one major criteria: does this smell transport the customer to another place and time?
Not only that, MELT products are also human tested by both customer and owners, because if the owners can't answer the question, "Would I use this product myself?" then they don't sell the products to customers.
Soap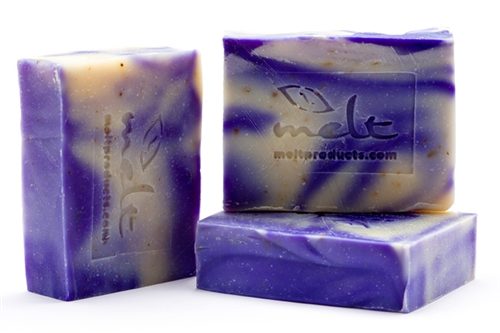 MELT's handmade soaps are made the natural way — free from animal lard — and are free from common skin irritants such as sulfates.
Their soaps come packed with rich moisturizers and all natural ingredients to ensure the healthiest options for your customers.
Each soap is made with premium ingredients, such as olive oil, cocoa butter, shea butter, rice bran oil, essential oils, fragrance oils, and more. You can find delectable soothing scents from MELT, like Desert Lavender and Coco Butter Mocha.
Body Lotion
Their selection of natural body lotions are fantastic for dry, cracked skin that occurs in the winter, but they are also wonderful for year-round use.
Their lotions are infused with all natural extra virgin olive oil, shea butter and other organic moisturizers, guaranteed to leave your skin radiant and silky smooth.
Try some of their unique scents, such as Adriatic Fig, Circus of Pears, or Pumpkin Spice.
Face Care Products
Face moisturizers and facial care have become a daily routine for many people.
MELT has all of the face care products your customers could ever need. And the best part? They are all-natural and free from harmful chemicals, so you always know what you're applying to your skin.
Their face care products are great for any type of skin, whether it's normal, dry, or oily.
Bath Salts
Like all of MELT's products collection of bath salts are made with cruelty-free, all-natural ingredients.
But, they also take this products a step further, by working to harness the healing properties of Himalayan and Epson salts to ensure that your customers' next bath is a soothing experience.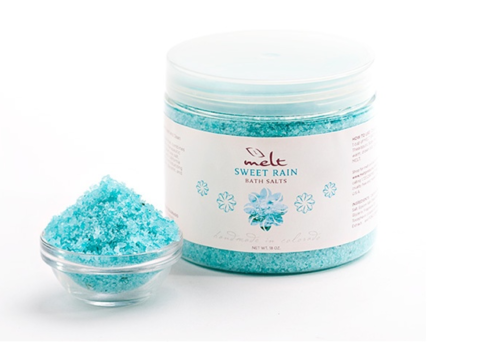 They combine natural salts with skin softeners like glycerin, aloe vera and vitamin E. These bath salts are perfect for soothing aching bodies, or if you're just looking for a rejuvenating soak in the tub.
Candles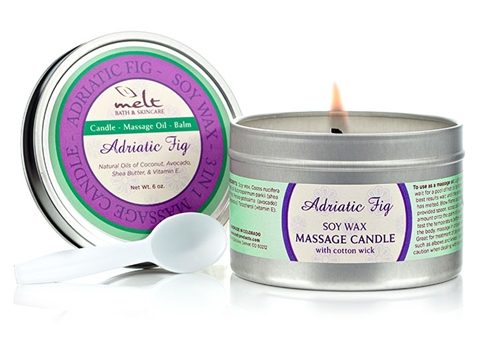 Not only does MELT provide a wide array of soothing, all-natural skincare products, they also want to help freshen up your home or office with lovely scented candles.
MELT's candle selection are consider massage aromatherapy candles, meaning they are great for burning when you want to relax and indulge in a soothing smell.
Burn one while you're enjoying a soak in your bathtub, or just when you want to have a nice, relaxing evening at home.
All of their candles are made with natural ingredients, free from petroleum and paraffins, pesticides, herbicides or any other toxic materials. Only natural essential oils and phthalate-free fragrances are used for the aroma of each candle.
If you're looking to give your customers an all-natural option for their skincare routine, then MELT is the way to go. Their award winning products just can't be beat!