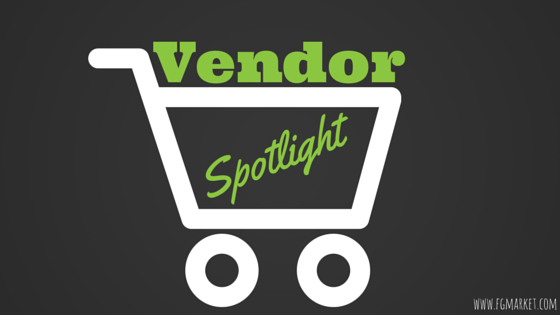 When you want automobile and racing-themed merchandise, you want to make sure the company you're buying from knows their stuff. MotorHead Products, born in the heart of Alabama racing country, knows what they're talking about when it comes to high-quality, expertly-made racing and automobile gifts and memorabilia.
MotorHead Products manufacturers fantastic novelty items that are under license from some of the most well-known brands in the world, such as General Motors, John Deere, International Harvester, PAWS, Wild Wings, Busted Knuckle Garage, MOPAR, and Dreamworks.
No matter what aspect of automobile memorabilia your customers are interested in, you can be sure that MotoHead Products will have a gift that they will absolutely love to own.
Take their Chevrolet section, for example. Know any customers that are Chevy-heads? Then they won't have to struggle to find amazing gifts and novelty items that celebrate their affection for one of America's oldest and largest car companies. Whether it's a Chevy logo emblazoned wallet, a key chain, cups and coolers, and even BBQ grilling sets, you can find it all at MotorHead Products.
If you have fans of The Busted Knuckle Garage, MotorHead Products wants to be your exclusive source for all things BKG. They have cups, grilling sets, cellphone holders, can shafts, wallets, and even serving trays emblazoned with the recognizable logo of The Busted Knuckle Garage. Any one of these gifts would be perfect for a die-hard enthusiast, and MotorHead Products wants to make it easy for fans to find their passion.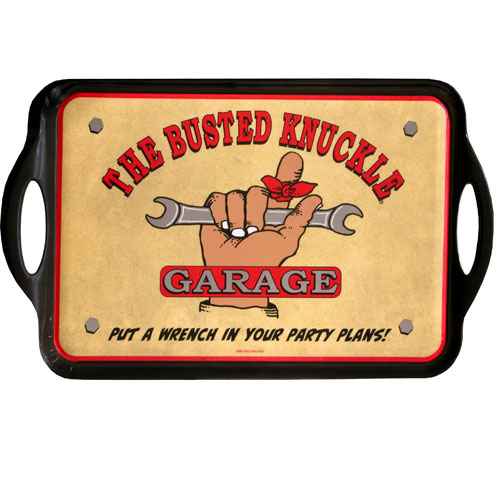 But what about your outdoorsy hunting and fishing customers? Does MotorHead Products have gifts that even they would enjoy? I think you already know the answer to those questions.
For hunting and fishing enthusiasts, give your customers the option of buying the wonderful products made by Wild Wings. They offer various scenes of wonderful wildlife, including deer, fish, and ducks.
Take a look at their beautifully crafted Wild Wings Cutting Board featuring mid-flight Wood Ducks. It's perfect serving up delicious finger foods, hot dishes, or as a traditional cutting board. Unlike most cutting boards, this product is made from heavyweight, shatter and heat resistant tempered glass instead of the traditional wood.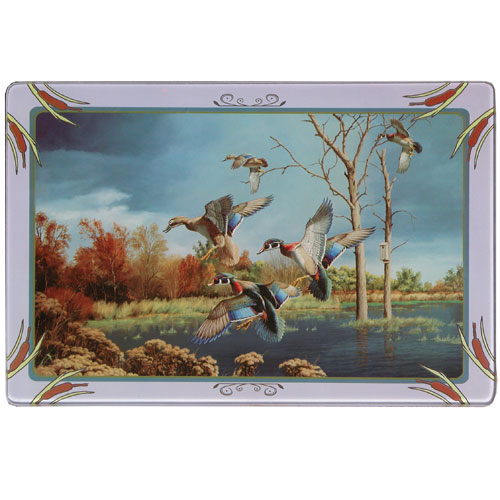 There's no excuse for shopping from anywhere else besides Motorhead Products. Once you see how many amazing, licensed products that offer for wholesale, you'll race to the phone to buy from them!