What gifts are you featuring in your store right now? Do you have all products covered? Or, are you missing some very important accessories in your store? You may have home accents, housewares, candles and gourmet food. However, are you thinking about great stationery products? These are great items that make wonderful gifts or just items that your customers will want to buy for themselves. So, FGmarket has our picks for getting your customers writing in style.
One great item comes from B. Shackman Co. Inc., which is their blue writing set. It includes 30 sheet with 10 envelopes that features a cover with satin ribbon and floral garland and come in gorgeous aquamarine and emerald. This is great for customers to jot down a few notes or even to send out a thank you card or get well card. There are so many different uses for this writing set.
Our next pick is from Ray Hooper Design, LLC. They feature great products, but their notebooks are absolutely wonderful. They feature fun and vibrant photos that are captured throughout nature, like their beautiful flowers, butterflies and even frogs! Each photo is full of life and captures the true essence of nature. What customer wouldn't love jotting down notes in this?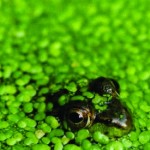 Next on our list is from Gina B. Designs. Their calendars make great additions to your store. Customers will love keeping up with their important dates and all the little details in their life with one of their fun, designed calendars. Keeping up with important dates has never been so much easier with these fun calenders. They can go anywhere with your customers!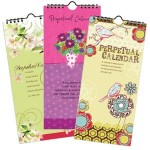 You can't write down all the important events, cards or notes without a pen. So, we've chosen History & Heladry that feature gorgeous pens for writing. Their pens feature a full metal body and an attractive clip that holds the etched name plate that help make it truly unique. There are two choices of style that include silver and black for men and gold for women.
When it comes to your store, think about featuring great stationery products. Your customers will love writing notes, keeping track of important details and jotting down special notes to loved ones in style. Also, lets not forget about the fabulous pen to do it with. These items make wonderful gifts, as well as everyday purchases that your customers will love to indulge in.