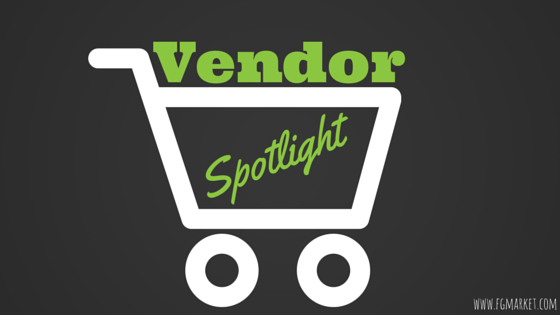 Okie Candle Shop is creating unique handmade soy blends to spice up the candle industry! Based in Bethany, Oklahoma, they have formulated candles and other fragranced products that are authentic and long-lasting.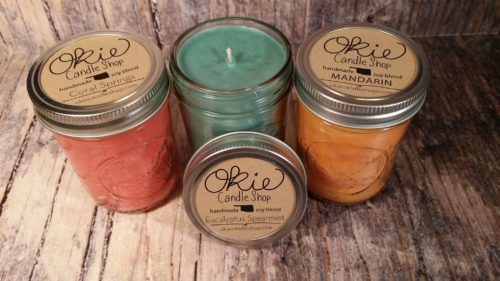 The products offered by Okie Candle Shop come in a variety of fragrances such as Apple Pie, Cappuccino, Sandalwood, Salted Caramel, and many more! Are you looking for candles in a specific scent? No worries! Okie can come up with a soy blend that is in the scent you are wanting to offer your customers. Just let them know what fragrance you're needing, and they'll quickly work their magic to get it made. You'll be more than satisfied with their creation!
Products Offered at Okie Candle Shop
oils (1oz)
aroma sprays (2.5 oz)
wax melts (4 oz)
round 3-wick 5″ (4 lb)
Libby's Classic (18 oz)
Ball Mason candles (10 and 20 oz)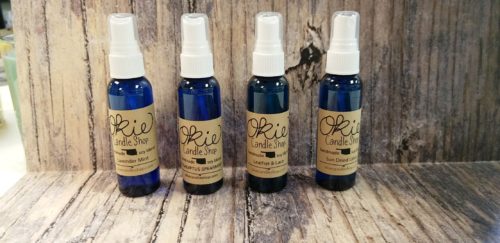 The candle shop started many years ago when a member of the Elkins family started selling homemade candles door-to-door, mainly in close-by towns in the state of Oklahoma. This helped the founders understand what customers look for when they purchase candles or fragranced products, giving them the knowledge and ability to create one-of-a-kind products with their needs in mind.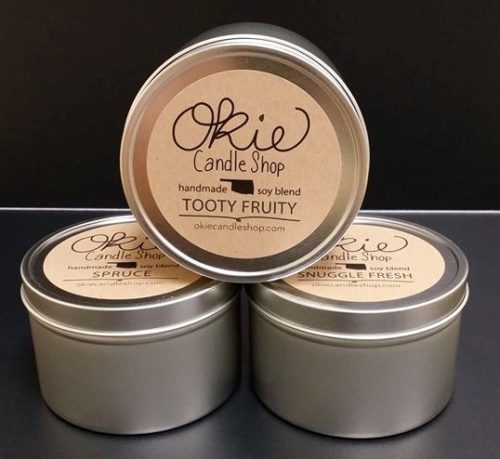 To this day, Okie continues to be operated by the same family and is proud to say that the creation of their products has zero automation involved. Everything is handmade for an intense, long-lasting aroma that is sure to leave any space smelling good for days! If you're looking for quality, definitely choose Okie Candle Shop!