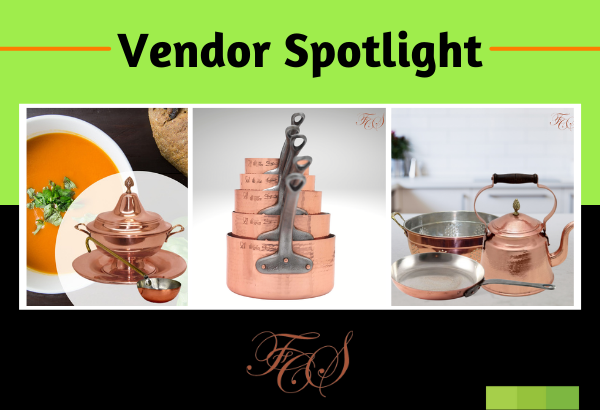 Providing its customers with quality copper cookware since 2000, French Copper Studio strives to educate as many people as possible about the benefits of cooking with quality copper cookware. Featured around the world in magazines such as Elle, French Copper Studio carries a variety of meticulously crafted copper cookware that can be used for generations to come.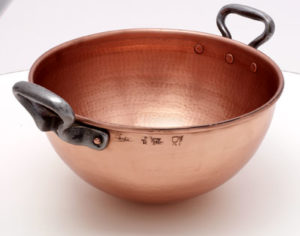 Hand-created copper cookware possesses characteristics that stem from a 400-year-old tradition that started in southern France. The benefits that come from this tradition remain unmatched. As an excellent thermal conductor, copper cookware provides an even distribution of heat throughout. Perfect for temperature-sensitive foods chefs can evenly saute, roast, or steam any dish.
Find 2.5mm copper cookware for any occasion! Providing unparalleled quality, the strength and security of each piece is unmatched. Using solid copper rivets to attach the cookware's handles, the beauty of the sleek design is enhanced along with its strength. Each item is handcrafted, presenting a unique forged copper appearance along with the artist's signature stamp.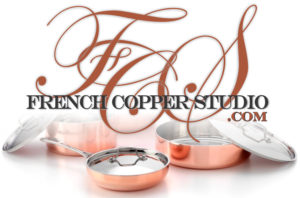 Explore a variety of cookware that can serve you for all of your cooking needs. From their copper cookware sets to dutch ovens, crepe pans, and so much more, French Copper Studio provides all the tools you need to fill your kitchen with high-quality copper cookware that will take your cooking to the next level. Providing a nonstick surface, these luxurious goods make cooking a delight while also keeping your food safe from harmful toxins found in other nonstick products.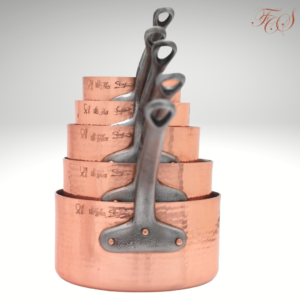 Bake your favorite goods with the help of French Copper Studio's KitchenAid Copper Mixing Bowls. They proudly carry 3 models of copper bowls to fit the specifications of the Professional 600, Commercial 5 Series, and Artisan/Twist Lock KitchenAid Mixers. Designed to take advantage of professional confectioners' knowledge and cause positive reactions at the molecular level of your ingredients, the copper mixing bowls are proven to create a luxurious and delicious result that can only be achieved with copper cookware.
Proud to be your partner, French Copper Studio strives to provide its customers with high-quality customer service. Enhance your flavors and find heirloom-quality copper cookware that will last for generations to come with the help of French Copper Studio!
---