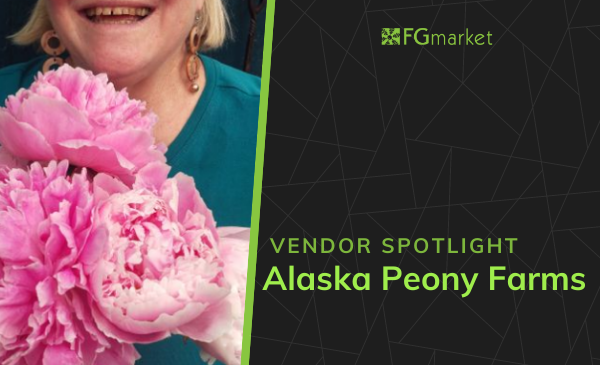 Enjoy breathtaking blooms this summer from Alaska Peony Farms!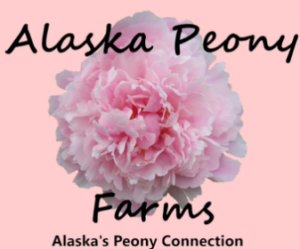 Wayne and Patti Floyd created Alaska Peony Farms as a way to connect small peony farms in Alaska with wholesalers, to meet demand for large orders. Not only can wholesalers place large orders with Alaska Peony Farms, they also ship retail orders! With the inventory from their local peony farms combined, customers can easily navigate the Alaska Peony Farms website, choose the number and type of peonies they'd like, and make a single payment rather than paying each farm individually.
The Floyds have been growing peonies since 2012, after Patti attended an Alaska Peony Growers Association Conference. Now, with the other farms under Alaska Peony Farms, they sell a variety of the beautiful flowers that are perfect for any occasion! One of their most popular varieties is the Pink Sarah Bernhard Princess, a vibrant pink bloom. The Raspberry Sundae is a stunning swirl of yellows, pinks, and white in a single flower, and the White Festiva Maxima is a large white peony with pink near its center.
Peonies are known for their full, large blooms that can range from 4-9 inches wide! Some farms are also offering a petite peony size of around 3-4 inches wide when fully open, giving customers a less expensive option for enjoying these beautiful flowers! Peonies from Alaska Peony Farms are available from July through late September, perfect for wedding season! They ship their flowers farm direct, which means they're chilled within minutes of cutting and packed and drop-shipped from the farm! They also offer a 100% satisfaction guarantee for all of their flowers, giving refunds or replacing any orders that don't perform as expected.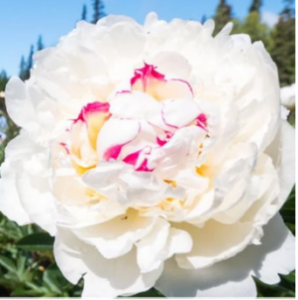 Alaska Peony Farms prides itself on delivering peonies with brighter, more brilliant colors than anywhere else in the world. They credit the cool summers in Alaska and the 17 hours of usable sunlight each day during their growing season for their vibrant peonies! They're also one of the few places you can find peonies during the summer months, due to their unique summer conditions!
Customers can expect communication through their whole buying experience, from the initial order, to updates, and a post-delivery bud performance. Alaska Peony Farms offers next day delivery, and ship orders to the U.S., Canada, and internationally. So no matter where you are, you can enjoy these beautiful flowers within days of your order! If Alaska Peony Farms doesn't have the variety of peony you were looking for, they can use their network of other farms to ensure you get just what you're looking for. All of the farms in their network meet the same high-quality standards that they strive for every day!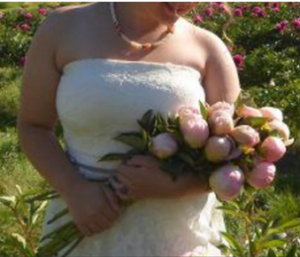 Whether you're looking for a new variety of flower to introduce to your flower shop, or hope to brighten someone's day with a bouquet of peonies, Alaska Peony Farms is the place to go for the best peony selection. You can find what varieties of peony they offer, or even start your order on their website!
---