Finding the perfect home decor is all about individual style. At Provence Home Decor, your customers will have no problem finding the perfect style to fit the atmosphere of their home!
Provence Home Decor (formerly Chinawind USA) started their business selling Aubusson pillows. Aubusson pillows are a type of handwoven decorative pillow that originated in the French town of Aubusson. These pillows have a unique antique look to them and add a bit of class to any room in a home.
They started their business more than a decade ago with only a dozen or so Aubusson pillow designs, but over the years they have grown into the largest wholesaler of Aubusson pillow in the U.S.
Aubusson Pillows & More
The pillows sold by Provence Home have to be seen to be believed. These Aubusson pillows are expertly crafted, and feature patterns and designs reminiscent of a time long since passed.
Beautifully realized portraits of flowers, animals, and more grace these pillows, and each one looks like they should be hanging in a fine art museum instead of in a home. But that's the appeal of Aubusson pillows; they bring the beauty of life to where you reside!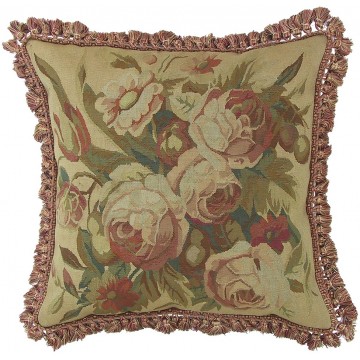 These pillows are made using a centuries-old technique consisting of 100 percent wool Aubusson weave. Each pillow comes with a high-quality down and feather insert.
Aubusson pillows are the focal point of Provence Home, but that's not the only thing that they sell. They also have a wonderful selection of other pillows styles available. This includes Applique' pillows, embroidered pillows, hand-painted pillows, printed pillows, silk Aubusson pillows, chair cushions, and more!
For a more modern twist on their traditional Aubusson pillows, they also come in a contemporary Aubusson styling. These pillows feature the same high-quality weaving as the traditional pillows but feature more modern patterns and designs. It blends the best of both worlds into a beautiful throw pillow that your customers will love.
Tapestries
Aubusson style decor isn't just limited to throw pillows. Provence Home also has a gorgeous collection of Aubusson-style tapestries. These tapestries feature startling clarity, rich detail, and are finely woven in the traditional weave that was first developed in Aubusson, France.
You'll find the same amazing detail and design in these tapestries as you would any ancient tapestry made during that time period in Aubusson. Each of the tapestries includes a backing and a rod pocket to make hanging them a piece of cake.
Lighting
What's the point of having a beautiful Aubusson-style pillow or tapestry if you don't have the proper lighting to view it under? Well, no need to fret, Provence Home has the perfect selection of antique-style lighting to accentuate every detail of your home decor!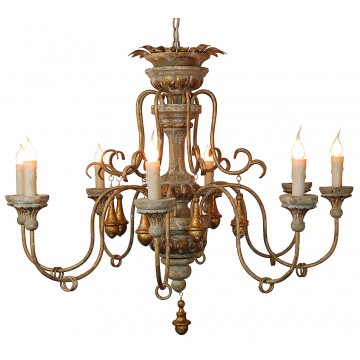 They have a beautiful selection of antique reproduction wood chandeliers, table lamps and wall sconces, each one meticulously made of carved wood and finished with an aged patina. One look at these pieces and your customers will wonder if they came straight from a French farmhouse!
Provence Home Decor started out manufacturing beautiful Aubusson-style pillows, and expanded their business to encompass a wide variety of beautiful home accents! Your customers will marvel at the beauty of each piece of home decor, and will be coming back again and again to buy more!