Are pet products recession-proof? In 2009 American households spent an estimated $45 billion on their pets, despite a tough economy. What is the driving factor behind this market? Could it be that roughly 6 out of 10 households have a pet? Or could it be the majority of pet owners view their pets as a member of the family?
The desire to spoil a pet that provides unconditional love is a strong motivation when it comes to consumers parting with their money. Given all this,  it appears pet products have the ability to weather a tough economic storm.
Think about it:  Even in these economic times people continue to spend money on their pets. A leading box-mart pet store boasted a six percent increase in sales, amid U.S. economic struggles. Such a large increase when the economy is in strife clearly shows that pet products may be recession-proof.
What does that mean for you?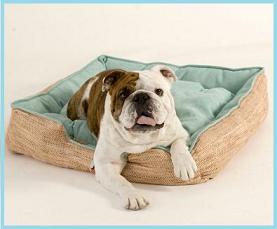 Maybe now is the time to collar the pet product market. Where do you begin? The majority of pets are dogs and cats, and as a result, most of the pet products purchased are for dogs and cats. But, what else do you need to know to come out ahead of the pack?
Who's Buying  For Their Pets?
Research has shown that baby boomers and empty nesters are the most common purchasers of pet products. Boomers love to dote on their pets, which, in turn, creates a need and a opportunity for dog accessories, cat toys, pet clothing and other pet-oriented products.
Empty-nesters with stable, disposable incomes are buying upscale collars, dogs beds and even doggie pools.Young professionals who are delaying the start of a family and opting for raising a pet are also jumping on the pet accessory bandwagon. A versatile customer base from all segments of life is what makes pet products a tremendous sales opportunity.
Selling Pet Products
As a retailer, what sales strategy should you take when about selling pet products? You need a clear starting point, whether expanding the pet products you offer or adding them to your existing product mix.  Take stock of what you already have and how pet products relate to your existing merchandise.
Do you offer gourmet foods? Gourmet pet foods maybe the perfect way to dive into the pet industry. If you carry jewelry, try adding dog or cat-inspired jewelry and upscale leashes and collars. New products are best introduced when you associate it with a product you already sell.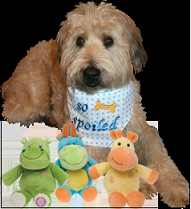 When you take time to work new products into your sales mix, you will have a greater success rate. One of the biggest mistakes a retailer can make is adding a product that is too different from their normal product mix.
Think about it:  It is far easier to sell a customer a dogie tee shirt, if they normally buy your line of human tees. The combining of human tees with dog tees is not at all far fetched.
The tee shirt example is just one example of how "cross selling" can help you integrate pet products into your store. "Cross selling" is an easy marketing tool that any shop can utilize. Just remember items like jewelry can lead to selling dog collars and pet charms, while gourmet food can lead to selling gourmet pet food. Adding a product that is different from what you currently sell, yet compliments or parallels your current mix, is a great way to slowly introduce a new product.
FGmarket has several great pet product suppliers below who can help you ease into a recession-proof pet product market.