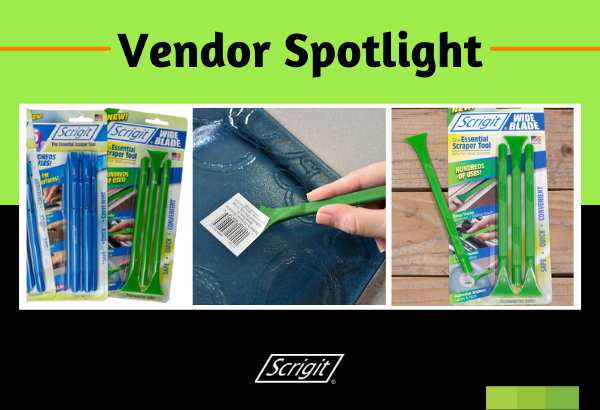 Save your fingernails and scrape away unwanted substances with ease when using Scrigit!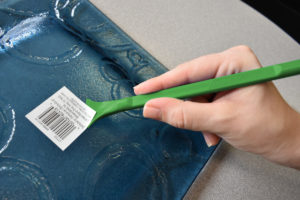 Created to help people everywhere clean surfaces, Scrigit is perfect for anyone who needs an extra hand cleaning their cars, homes, or home projects. Made from a durable plastic similar to the hardness of your fingernail, you can safely use it on any surface.
More than just your average everyday cleaning tool, this small plastic device was created to help scrape unwanted substances off surfaces without scratching the surface it was cleaning. While metal blades or knives may do the trick, they often leave your surfaces worse off than they started. With Scrigit, you can ensure that your surfaces stay intact and are cleaned with ease!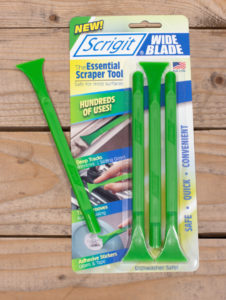 Take your Scrigit everywhere you go! This small, yet handy tool is no larger than the size of a pen, so you can easily transport it with you wherever it's needed. Available in its original size and a wide blade, you can remove various substances with ease. Scrigit's newest wide blade scraper is perfect for removing adhesive stickers and labels so you can say goodbye to the days of residue and nail breaking.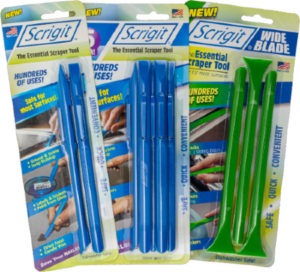 Each Scrigit scraper has a pointed flat blade on the back so you can clean grooves, edges, and tight corners. Providing ease to everyday tasks such as detailing a car or other crafts, the versatility of Scrigit is endless. Grab it, scrape it, and Scrigit away all the unwanted junk in your life!
Scrigit, the tool that does it all, is sure to help you save time and money cleaning your toughest messes! Safe, quick, and convenient, you can remove buildup and so much more without damaging your home goods. Scrape away the mess and use your Scrigit for all of your cleaning needs for years to come!
---