If you watch TV or spend any time on the internet, you know that all-natural and organic products are losing their niche status and are quickly becoming mainstream. They are no longer items to be shelved in the center of the aisle on the bottom shelf. Instead, they are now worthy of endcap status, a sign or a banner hanging nearby proclaiming their existence in your store.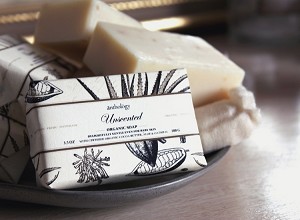 Customers want to avoid anything that's been overly processed, bleached or preserved, opting instead for products that use natural ingredients. And in the retail business, customer demand equates to market growth. So, if you're looking to carry organic beauty and skincare products, let me introduce you to Antho!
Taking Organic Beauty Seriously
This is a family business run by beauty purists. Most of their products are 100% organic, and they absolutely do not use animal testing! They have a wide variety of beauty products ranging from lotions, body washes, butters and oils, bath salts, shower gels, moisturizers, cleansers, toners, masks and scrubs!
All products are manufactured in the USA and employ the use of glass jars to avoid leeching chemicals into the product as can happen with plastic. The glass jars that the company uses are darkened glass to block light and ensure that the products inside are full strength even to the last drop. They choose to make their products in small batches so that the ingredients remain fresh and potent!
Shopping with Ease
The website is laid out in such a manner as to make shopping a breeze! You can choose items by name, the type of skin they treat (such as dry, oily, etc.) and even scent! It's easy to navigate and ordering is simple. Also, if you purchase more than $75 worth of product, shipping is free!
Organic and all-natural products are exactly what the customer wants. If you aren't carrying these excellent products by Antho, you're losing money!