When you think of what to carry in your store, remember to take all your customers into consideration. Consider all ages, demographics and their tastes in products. That even means the kids that come into your store. They have say-so in the purchases that your customers make. Especially when they are wandering around waiting on their parents and they see something that catches their eye, they will want their parents to buy that item. However, what catches kid's interest? FGmarket is here with our top picks in toys! These picks will definitely be a hit in your store among your younger customers.
What little girl doesn't love to play dress up? Most little girls do and will be attracted to a tutu in an instant. Their parents will absolutely need to buy this for their child. Not only will it keep them entertained for hours and throughout their childhood, it is a popular trend to have pictures made in these tutus. Fairy Finery offers various fairy costumes including dresses, capes, tutus, tops, wands, wings & tiaras. This is a little girl's dream. However, you'll also find pirates, knights and king costumes with all the accessories. Boys and girls are attracted to these items and absolutely love playing dress up. Therefore, these are a must for your store.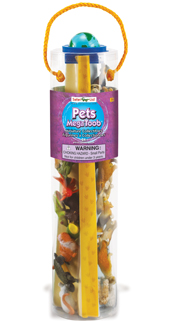 Our next pick is Mega Toob by Safari Ltd.This product is ideal for boys and even girls. What kid doesn't love playing with figurines, especially when there is a giant tube filled with them. Choose from dinosaurs, dinos & babies, dinos & sea life, insect, sea life & jungle, jungle, pets, farm animals, aquatic, horses & ponies and sea life tubes. Each one has different animals and figurines in it so kids can pick their favorite. Why did we choose this toy? Well, it features around 24 figures. That equals enough playtime for hours. Plus, kids will never get bored with just one figurine, they'll have 24 to pick from.
Every kid loves building blocks! They love using their imagination and pretend playing. So, that is why we chose building blocks from HABA USA. Blocks are great ways to improve motor skills, while letting them evolve their imagination. They are wonderful for kids of all ages and gender. Why? There are so many ways to use them within their play routine. You'll find blocks that come in various sizes, shapes and even colors. Kids will be able to create anything their imagination allows them to.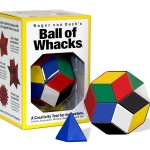 The next on our list is Ball of Whacks from Creative Whack Company. Kids and parents will absolutely adore this product. This Ball of Whacks is a great creativity tool for artists, innovators, engineers, writers, students and you. It consists of 30 magnetic design blocks that can be rearranged into many shapes. So, why did we choose this? It lets kids get creative and keeps them entertained for hours at a time. A great toy to take on all those long road trips and the whole family will be entertained.
So, there are FGmarket's picks for fun toys to carry in your store. Kids of all ages and even adults will enjoy these products. The next time a kid walks in your store, be sure to carry one of these items and you'll definitely grab their attention.
This post is brought to you by Toy Wholesale Suppliers.
Use FGmarket's helpful vendor directory to help you find all your wholesale needs!