Apparel is always worth stocking. After all, doesn't everyone wear clothes? And the key to carrying the right apparel is in finding the items your customers can wear. That's why the folks over at Just Simply Unique are offering a variety of comfortable options sure to get your customers excited!
One Size Fits Most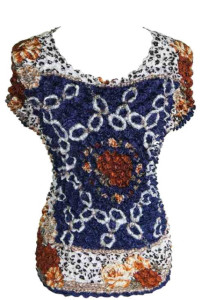 You can find a wide variety of clothing options on this site, but one of the most interesting is the popcorn apparel. The most dynamic is the popcorn super stretch tops that fit anyone from a size small up to a size 20.
These shirts are colorful and cool, and look great regardless of the size of the wearer. And you'll find more prints and designs than you can imagine! But that's not the only popcorn-style clothing on offer. You'll also find ladies tank and spaghetti tops, long sleeve tops, coin lace/fish scale tops, bubble skirts, and a variety of mini/macro pleat dresses, tops, jackets, vests and tops.
The beauty of the popcorn style is its dynamic stretch ability. That means you can carry options capable of fitting most of your customer base without having to dedicate a huge portion of your floor space to all the different sizes you'd need from more traditional materials. And it's comfortable for the customer too! They never have to worry about it shrinking after washing or having to replace it if they gain or lose weight. It will fit no matter what!
Stylish, Fashionable and Comfortable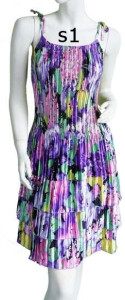 These designs are not only made to be easy to fit, they're also fun to wear! Your customers will love the assortment of styles and colors, but even more than that, they'll adore the freedom of movement they receive from these stretchable clothing options. It bends when they bend and expands when they stretch to keep from restricting their motions. That means optimal comfort no matter what activities in which they find themselves involved.
If your customer wants optimal comfort coupled with the ultimate in style and fashion, they want the apparel offered by Just Simply Unique!