Raphaella Vaisseau founded Heartful Art LLC to inspire the world with her abstract expressionist paintings. In the beginning, watercolor was Vaisseau's art medium of choice because of its rich qualities and vibrant colors. Later she adopted acrylic to her techniques as an artist. Acrylic paint allowed her to express her visions more boldly and provided her with another opportunity to evolve as an artist.
Her paintings are meant to inspire and bring a realization of self-worth and empowerment and often come with quotes incorporated into the paintings. You can find her art not only in the shape of original paintings but as magnets and posters.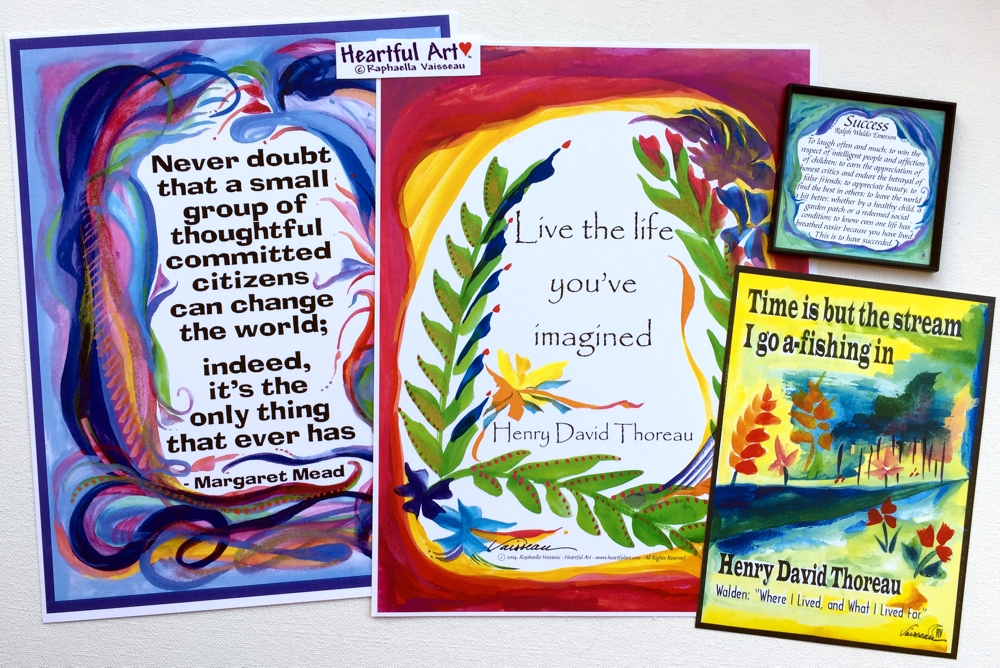 Flowers, symbols, and quotes are common components of Raphaella Vaisseau's art. Hearts are a popular element in many of her creations. In Raphaella's own words "a painting of a heart can remind us to focus in on our own hearts, to listen and trust our own inner guidance above all things." This accurately explains most of Vaisseau's art and gives us an insight to what inspires her to create her unique pieces.
Although Raphaella creates a full range of original art, her magnets, posters, and typography quotes are trending in gift shops, yoga studios, and bookstores across America. The happy colors and playfulness of designs combined with words of wisdom by Thoreau, Emerson, Buddha, Rumi, Eleanor Roosevelt, and more, provide individuals with support and motivation to excel and enjoy life.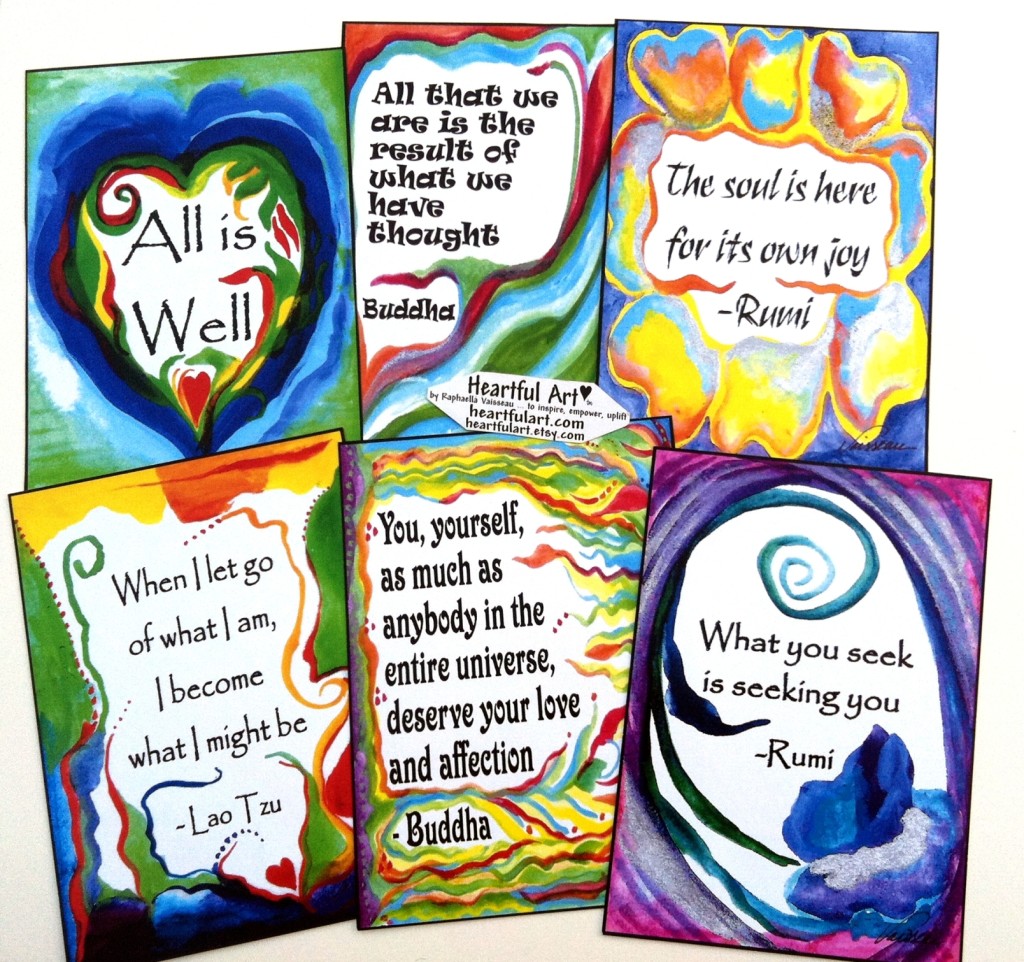 Vaisseau started her company in 1991 and committed to it full time in 1997. She has been able to support herself through her art ever since. In 1997, she moved from Los Angeles to southern Oregon to work and evolve as an artist and has been able to support herself through her art ever since. Now residing in Miami, Florida, her artwork has been archived in the American Folk Art Museum in NYC and the National Museum of Women in the Arts in Washington D.C. A number of her paintings have also been displayed at exhibits in select galleries, both in the U.S. and Europe. Raphaella is included as a featured artist in the January 2017 edition of Women in Art 278, an international art magazine.
One of Heartful Art's primary intentions is for the art to be "assisting people everywhere to empower themselves and others." Your customers will find that Raphaella Vaisseau's art can make a positive difference in their lives, just the way she intended.