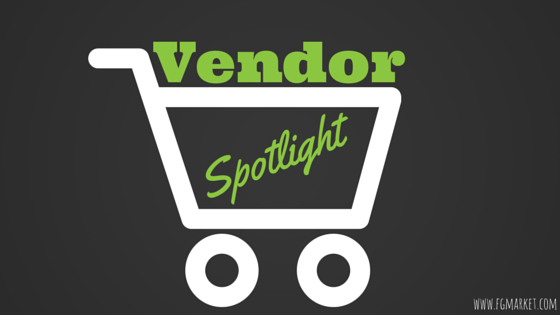 When a client testimonial says "Get the Rosemary Sea Salt Bread. Just do it," you know you're on to something good.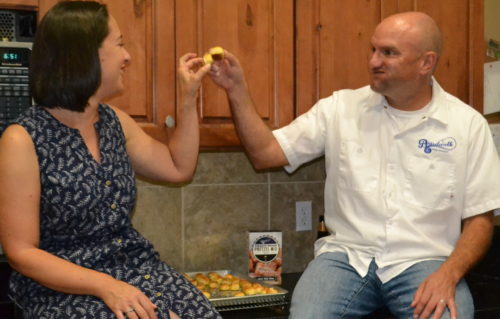 Andy and Kim Yochum created the Boardwalk Food Company in an effort to bring people together with cold beer and a bowl of snacks. Sounds good to us. Andy, a fan of craft beer and the people who brew and enjoy it, wanted a snack that matched this friendly and social group. So the pair began playing with beer bread, and Boardwalk Food Company was born.
After a year, they decided that bread didn't really fit the social side of the craft beer market and hit the kitchen again, switching from bread to a soft pretzel recipe. They found success in this snack that reaffirms just how well pretzels and beer go together. So, Andy, a craft beer aficionado, and his wife, Kim, who holds a degree in nutrition and food science, began to develop food in their kitchen. But, is it good? The snacks are developed to bring out the flavor of the beer and are 100% made in the USA. That, and the fact that their son Simon, the official taste tester, doesn't let anything go out for production without his OK, means you can be assured that this is good stuff.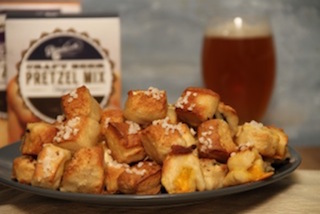 They have three types of pretzel mixes. They have the famous rosemary sea salt pretzel craft beer pretzel mix. These bite-size wonders are packed with salty goodness and are made with your favorite craft beer. They take just minutes to make and bake. Their best seller is still the original, due to the neutral flavor that makes it work well with any beer, and one the kids will especially love: cinnamon sugar pretzels. Launching in February, their next product will be beer flavored sourdough pretzel pieces. They will be 8oz bags of ready to eat pretzels in three popular beer varieties: IPA, Stout, and Pilsner.
They suggest pairing the Rosemary Sea Salt mix with Barley Mow or Darwin Brewing Company Pirata Pils. For the original: Barley Mow Brewing's Calliope (for the tart cherry and lemon shandy found in the beer), or Big Top Brewing's Trapeze Monk. To make the Cinnamon Sugar Pretzels especially great, try JDub's Brewing Co. Poolside Kolsch, or Bosie Brewing's Snowboarder Porter, picked because it has a lot of chocolate and caramel notes.
Not a beer drinker but still want to try these snacks? No problem. All of their flavors work with any carbonated beverage. Try a lemon-lime soda with their Original Pretzel Mix and you won't miss the brew. But, if you're sticking to a beer alternative because you are worried about the alcohol, there's no need to worry. Nearly all of the alcohol burns off in the cooking process. These are made with beer to pick up the beer flavor, not for the alcoholic content.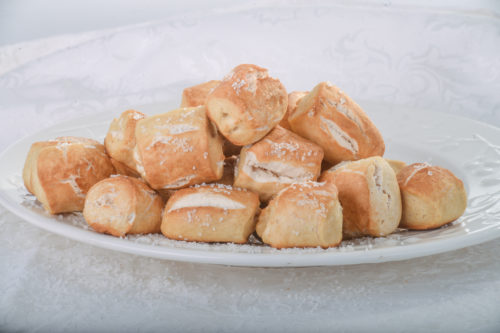 For even more fun with Boardwalk Food Company, wander over to their t-shirt section for a shirt that says "Solving problems one beer at a time," or "In dog beers, I've only had one," great gifts for beer lovers!
You can check out their blog and recipe page on their website for even more ideas on making great parties through great snacks. Check out these can't miss products and just add beer!