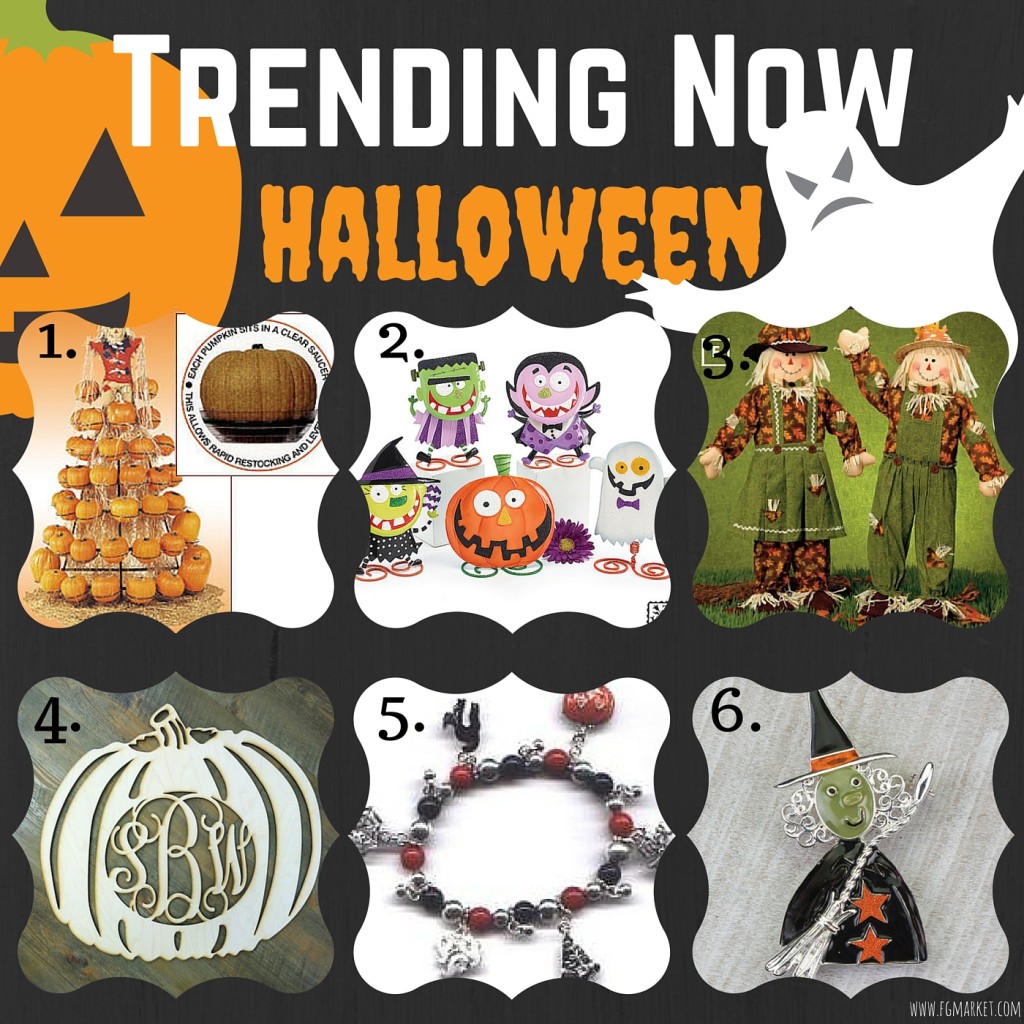 October is a month full of changes. It means cooler weather, pumpkins, pumpkins flavored things, the changing of colors in the leaves, scary movies, bonfires and warm blankets and, of course, Halloween.
Halloween was originally called All Hallows' Eve, and was a celebration by Gaelic culture of the overlapping between the world of the living and the world of the dead. Nowadays, we associate Halloween with ghouls, ghosts, goblins and other scary creatures. It's a great time of the year for businesses to capitalize on the spooky nature of Halloween with decorations, treats, costumes, and more! Check out some of the trending products for this Oct. 31!
1. Creative Displays – Looking for something to display all of those bright orange pumpkins that customers love to carve? Get one of these awesome full round pumpkin racks from Creative Display!
2. Burton + Burton – Halloween decorations are a must if customers have trick-or-treaters visiting their homes. These adorable hand-painted tin Halloween characters from Burton + Burton are guaranteed to make a statement to both adults and children that this house is where the candy is!
3. Andrea Baskets – Do your customers love more traditional, rustic looking decorations? Andrea Baskets provides cute, straw and fabric scarecrows that bring an inviting charm to any home!
4. Designs By Southern Charm – People love monogrammed items; they're all the rage these days. Check out the skillfully-made monogrammed wooden pumpkins from Designs By Southern Charm for a customized Halloween experience!
5. All Sports Jewelry – This company might be known for their sports-themed jewelry, but they also have some great Halloween bracelets and charms! Their Halloween Bracelets have charms for spider webs, black cats, pumpkins, witch hats, ghosts and more!
6. Seasons Jewelry – Are your customers looking for cute Halloween pendants to display on their clothing? Seasons Jewelry has some great pendants, such as this Whimsical Witch Pendant, complete with a witch hat and little witch's broom.