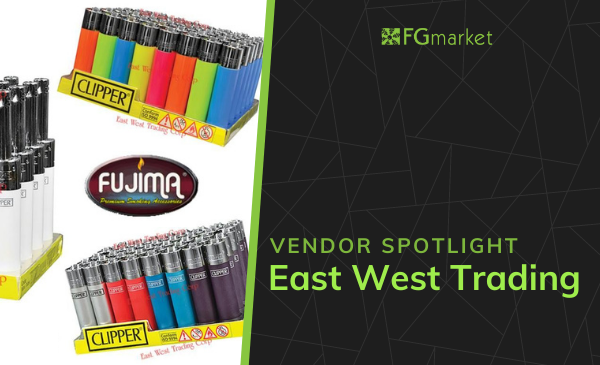 Provide your customers with the best when you go with East West Trading Corporation! Continue reading "High-quality smoking accessories from East West Trading" »
For more than 80 years, Zippo lighters have been the premiere lighter for enthusiasts all around the world. This American-made brand has sold more than 500 million units since its founding in 1932. When most people think of quality lighters, they think of Zippo lighters.
Allan Distributors LLC of Franklin, Massachusetts knows the value of Zippo lighters. That's why they distribute a huge selection of Zippo lighters, hand warmers, accessories, and multi-purpose lighters!
A Zippo lighter isn't just for lighting a cigarette or starting a gas burner on a stove; they're also highly collectible items. Allan Distributors as a great selection of lighters that will make any Zippo collector happy.
Want an updated look to a classic Zippo? They have a great line of Matte lighters, that are available in a number of different colors, like Matte Red, Pink, Green, Neon Yellow, and Cream. Rather than a shiny metallic finish, like most lighters, these Zippos have a flat Matte finish that's attractive and unique.
Do you have customers that want to show off their love for a particular professional sports team? They've got lighters for all of the most popular NFL teams, including the Arizona Cardinals, Indianapolis Colts, Pittsburgh Steelers, Dallas Cowboys, Green Bay Packers, and New England Patriots.
And if sports isn't their thing, how about a patriotic Zippo that shows off the beauty of the Stars and Stripes? What about an American Bald Eagle soaring high with the colors of the Unites States flag emblazoned on its wings?
For those looking for something other than a lighter made by Zippo, give them the option of Zippo's awesome hand warmers. These hand warmers use the same fluid as traditional Zippo lighters and keep customers' hands warm on even the chilliest nights. They are available in chrome and white finishes.
Are your customers looking for something sleek and stylish to keep their Zippos protected and always within reach? Supply them with a Zippo pouch. These pouches are specially made to hold a Zippo lighter and are available in a number of designs and colors.
They also have custom Zippo ashtrays, display bases for lighters, collectors cases, keychain fuel canisters, flasks, and more!
Can't find what you're looking for on their website? Not to worry, Allan Distributors LLC also does custom lighter designs! So your customers can always find exactly what they need.
Allan Distributors supplies the best selection of Zippo lighters in the business. If you want great selection, look no further than Allan Distributors LLC!