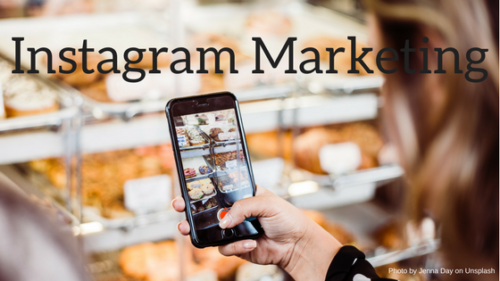 Instagram is one of the fastest growing social media platforms on the internet today. What started out as a simple photo editing app in the early '10s has evolved into a full-fledged photo-sharing social platform that billions of people around the world use every day.
With its popularity online steadily growing, Instagram is rich with marketing opportunities that you should be taking advantage of every day.
Are you looking for some easy to learn tips on how to effectively market your business on Instagram? We've got four simple things that you could be doing right now to make your business stand out from your competition.
Visually Appealing
What kind of photos are you posting on your Instagram? Are they visually appealing photos, full of action and vivid colors, or are they bland, uninteresting, and low quality?
Having good, visually exciting photos is the first step in attracting customers to your Instagram profile and, more importantly, what you're selling.
Make sure your photos are:
High-quality – low-quality photos tend to convey laziness to your customers and make your company look bad.
Interesting – find a subject that conveys excitement and worth to your customers. A picture of just your product is boring; a picture of your product being used, or placed in an interesting environment, is exciting.
Vivid – You want your pictures to jump out and grab people's interests. You want their eyes to stay on your post, instead of mindlessly scrolling by. That's why bright, vivid pictures are leagues better than dim and dull photos.
Hashtag Properly
Are you hashtagging on all of your Instagram posts? It's easy to forget this simple, but handy tool for tagging your photos, but it's extremely helpful for getting new followers to find your page.
Hashtags, or the # symbol that you see on posts followed by words, are used to group photos of similar interests together in one place. When you hashtag something like #ecofriendly, your post will be grouped together with all the other posts that used that particular hashtag.
And people routinely search for posts on Instagram that use certain hashtags and keywords. It's how a lot of accounts are discovered.
Make sure you're using hashtags in every post, and always make them relevant to what you're posting about.
Engage With Followers
Are you engaging with your followers in a meaningful way?
Social media is named that for a reason; it's supposed to be a place where you can socialize with other users online, and form relationships.
If you get a positive comment on one of your posts, reply to that comment with a "thank you!" or something else that shows appreciation. Don't be afraid of critical comments, either. Respond to them in a professional manner, to show your customers that you are listening to their critiques.
Post At The Right Times
Finally, you need to make sure you're posting on Instagram at the right times. What are the right times, though?
Every social media platform is different, but for the most part, posting between 11 a.m. – 1 p.m. (when people are on their lunch break) and 7 – 9 p.m. (around the time when people are home relaxing) are the best times to post on Instagram.
Your results for posting during these times will vary, of course, depending on how often your followers are checking Instagram, but for the most part, these posting times are good rules to follow.
Instagram is a wonderful marketing tool, if you know how to properly utilize it.
Practice these four tips and see how your Instagram presence improves and grows.