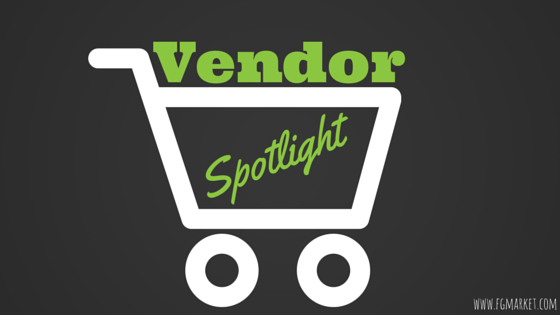 Scones, and biscuits, and cookies, oh, my! For products that are delicious and well as a delight to the eye, you must see what Victorian House Scones has to offer.
Debbie Anderson ("The Scone lady") is a self-taught baker who wanted to create the perfect scone. Her obsession led to her creating original mixes made by hand, giving them a baked- from-scratch flavor and quality. Along the way, she fed many squirrels and happy kids while she was baking. Fifteen years later, those perfected mixes are still created by hand.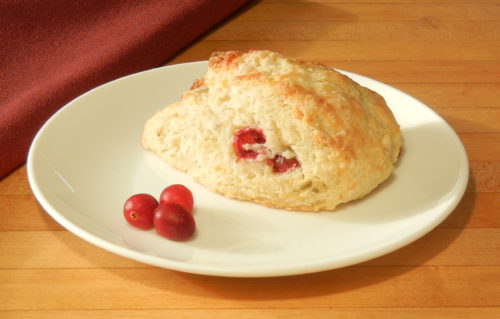 Her scones have been called equal to those in England. They offer three base scone mixes, giving you a blank canvas where you can build or create any flavor you can imagine. They just need butter and buttermilk and whatever you bring to the mix. It's easy to add in cinnamon sugar, strawberries, or peaches. If you're stumped for an idea on how to really get the full potential from this product, try out their recipe for cinnamon streusel, or the lemon ricotta.
Lemon Ricotta, Almond, Cranberry Gorgonzola and Cinnamon Streusel are just some examples of flavors you can create from the Original Recipe Scone Mix. How is that for versatility? Of course, having it plain is wonderful, too. They have many mixes to choose from: original, original oatmeal, cornmeal, butter brickle, gingerbread, Indian chai, lemon poppyseed, and pumpkin spice. Particular suggestions are the original because of the potential in adding your own flavors, and the Butter Brickle for its fabulous and unique flavor.
Also enjoy their biscuit mixes. They are similar to the scones in that you can use them as a base. The southern style biscuit mix is perfect for savory variations and for biscuits and gravy. The oatmeal biscuit mix is a nice pairing for soups and stews, while the cornmeal biscuits are something special served plain alongside a stew or chili.
One of the best parts about their mixes (besides the flavor, of course) is the ability to make the dough and then freeze them, bringing them out whenever you are ready to bake. Freezer to oven, they are done in just 20 minutes.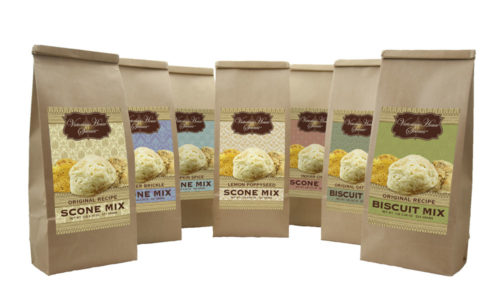 How sweet it is to make cookies where you do so little but have so much. Their brown sugar shortbread mix, a slight departure from traditional shortbread, is sure to please. As are the lemon ginger shortbread mix, the vanilla chai shortbread cookies, and the lemon shortbread cookies, especially if they're made with the signature lemon juice/confectioners sugar glaze, which is both tangy and tart.
It doesn't get any better, or any easier, than a pancake mix from Victorian House Scones.They suggest using their mix to make cinnamon roll pancakes, bacon and cheddar, or blueberry. What a perfect way to start, or end, the day.
Their final offering is their muffin mixes — classic, homestyle, oatmeal, and cornmeal. As with all of their products, they are great as a base, or as they are right out of the box. You just need to add butter, buttermilk or yogurt, and eggs.
Not only do they offer quality food, but they have quality customer service to go with it. Call them up if you are making biscuits and they aren't turning out correctly, or for tips on freezing what you've made to enjoy later.
If you're still not convinced that these aren't ordinary products, consider what a bed and breakfast had to say: "I still feel guilty with all the compliments I get for your scones. I do add something like orange juice and orange peel and cranberries for example…but I do accept the compliments graciously. Thank you for making such a wonderful product."
This one might even be better: "Your original recipe scone mix is without doubt the best scone mix I have tasted, EVER. My parents were Irish and English and thus I have been raised on scones since childhood. My family has always been critical of scones here in America as they just don't measure up. Your mix was perfect, easy to prepare and most delicious." These products really speak for themselves.
For truly great made-from-scratch products, check out Victorian House Scones!