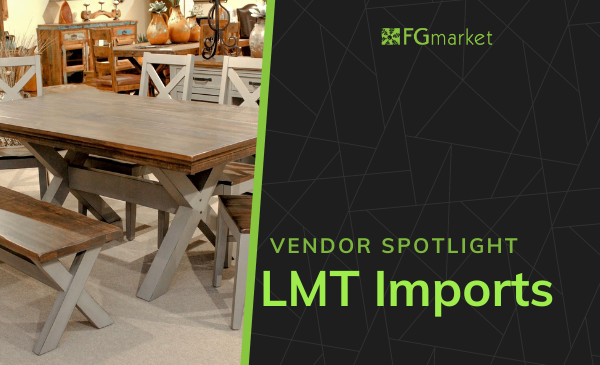 Provide your customers with quality and innovative furniture with LMT Imports!
Founded in 2009, LMT Imports is one of the largest premier wholesalers of western, rustic, and eclectic furniture and home decor in the Southwest. They currently serve over 550 retail establishments in Texas and the surrounding states. LMT Imports specializes in designing, manufacturing, importing, and housing handmade furniture. With their competitive prices, innovative designs, and superior customer service, their goal is to be your one-stop wholesale distributor for all kinds of rustic and western products.
Each piece from LMT Imports is handmade
with 100% solid wood from Mexico, with product styles ranging from hacienda and rustic to western and mountain living. They always ensure that any products they distribute are top quality for your customers to enjoy for many years to come. Their offerings range from beds, desks, and bars to tables, armoires and so much more!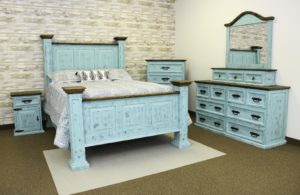 Their Promo and Mansion-style bedroom suites are top hits! They come in a wide selection of sizes, colors, and wood finishes to fit even the most off-beat home aesthetic. You are sure to find a product for any of your customers. Their website features a comprehensive list of product descriptions and collection categories that makes purchasing easier than ever.
Although they specialize in wood products, LMT Imports strives to be your final destination for furniture and home decor. You can find a variety of products from basic pine all the way to copper or tooled leather. Their recently expanded line includes an assortment of select decor products such as glassware, hides, leather products, pewter, and copper furniture.
LMT Imports makes it their mission to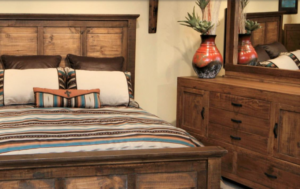 maintain a high-quality standard that is cost-effective.Their in-house delivery group provides an efficient service throughout the Southwest United States, but they can ship anywhere! They also provide warehouse pick-up services so that you can get the products you need in the way that's most convenient for you. Their primary objective is to make sure you are getting the highest quality products available at a reasonable price.
From manufacturing to the final destination, LMT Imports is always coming up with new ways to make their customers profitable. It's their priority to make their success your success and they take pride in providing their dealers with access to their exclusive products, designs, and prices. Check out their website to learn more about becoming a dealer with LMT Imports!
---
Find out more about LMT Imports at www.lmtrustic.com!